October 22, 2019 by Mike Madden
The Secret Of A Happy Marriage
I have been writing this blog for almost five years – and never have I been so busy! So lets go back to August, and our holiday to Portugal.
As so often happens, the drama started at the airport. Dad sailed through security, whilst Sally was stopped due to a can of deodorant in her luggage. Ole had put his laptop in the same tray as his bag, so he too had to have his luggage reviewed, but the best was reserved for Zac. Regular readers will know that he has taken a liking to poker, and he had packed a bag full of poker chips so that we could play whilst away. These triggered an alert, and the security guards wanted to make sure that the chips were not branded, and that he was not in fact money laundering.
It amused me when Sally and the boys looked around the car park in Faro for our hire car. I pointed to a bus. They laughed, so I pointed to the bus again. When I did it a third time they realised that, yes, I had hired a bus.
We had a lovely time at the villa and in the local area, but I have to say that the strip in Albuefeira would put Benidorm to shame. Lots of drunken English people with half priced beer watching Premier League football, in an area which is smelt like the drains needed some attention. We hurried on through and reached the seafront, where a seafood restaurant looked out over the ocean. It would have been picturesque if you could put all of the inflatable slides etc out of your mind. Anyway, they had lobster for about £90. Expensive, but it was a one off. The waiter disappeared into the kitchen, and suddenly the lobster had increased to £180. We declined and Zac had fries.
Incidentally, Tesco have started to sell whole Canadian lobsters for £6, and they are already cooked. Once defrosted you can either warm them through or eat them cold. Its obvious really, but when I was at work Sally sent me this!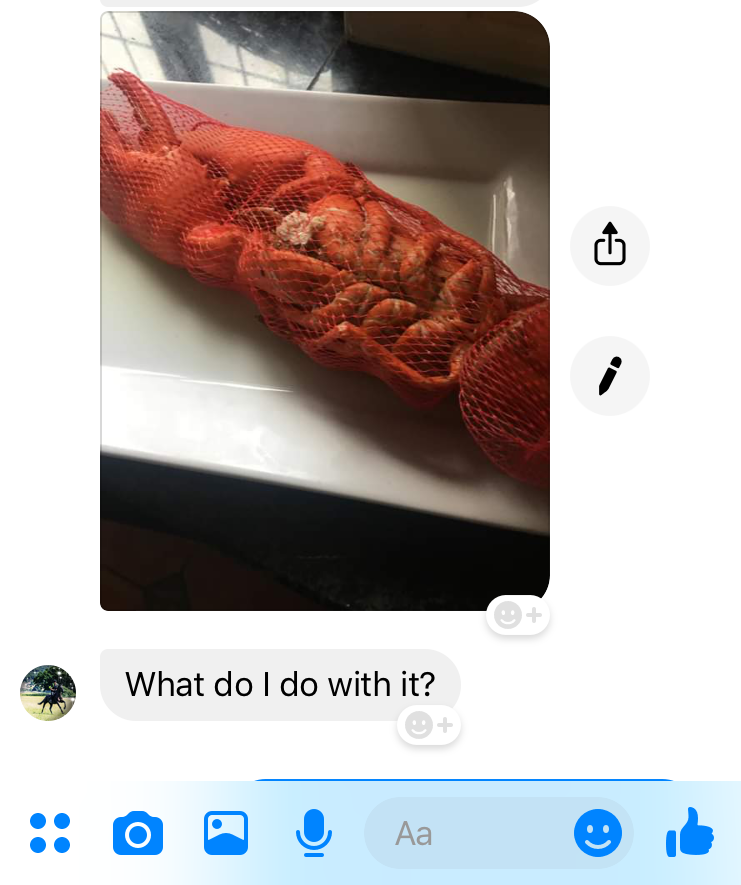 Zac had a bit of a trauma with his bank, and he had to contact their call centre. He was not looking forward to it. The guy will say, "Hello, this is HSBC and my name is Bob." But its not Bob is it? Its Rajesh, and you're not even in England, you're in India.
Cast your mind back to the Supreme North Face bag – well he actually managed to sell that for a £90 profit, though he had to deduct £50 for the cost of the bot that got him the purchase in the first place. Lesson learned hopefully.
It had been a rather damp summer, but Zac and his friends were undeterred. They set up a tent in our garden, complete with electricity, music and all mod cons. However, when it came down to it Zac was not keen on losing his comforts, so when all was quiet he came inside and was soon tucked up in his own bed.
Ole too has been busy, though I still cannot reveal his big news. He has auditioned for Cold Feet, a period film called Rajah, and most hilarious of all, as a presenter for CBBC. Did you know that it is impossible to touch your ear with your elbow?
Sally did very well with Nancy, finishing sixth in her first hunter trial. I will let you know when the dynamic duo are on Horse Of The Year Show.
Its been a while, but I finally got to play lads v dads with Zac's team on the artificial pitch up at Whaley. After running around in defence for a bit I adopted a somewhat stationary role on the left wing. And then it all came flooding back. Two Cruyff turns and a solo goal later, and those fifteen year olds were wondering what happened. Even Zac had to grudgingly admit that "you've still got it!". It was about a week before I could walk again – but well worth it.
The end of the cricket season came and went – and it was a bit of a damp squib. None of the raucous songs of yesteryear. However, we did manage to pull of a magnificent and unlikely victory in difficult conditions at Stalybridge in which I departed the stage as victorious captain. That is it now – Ive called it a day, until someone asks me to play just one more time next April.
The climate change marches drew a lot off attention, and often for all of the wrong reasons. Zac and his mates decided they would go, but only because it meant a day off school. Sally decided that he could go, but he would have to write a summary of events when he returned. He marched for a bit, then went to Greggs and bought a sausage roll – presented in paper which was very green. When he got home he did a great job, copying and pasting the background to the march before ending with the conclusion "it wasn't all about climate change, a lot of people were trying to persuade you to become socialist, and most people on the march were a bit weird."
The WBCC trip ventured to Pisa this year – a bit of culture, fine wine and great food. Has the Trip finally grown up? I doubt it – there is talk of a 20th anniversary return to Dublin next year.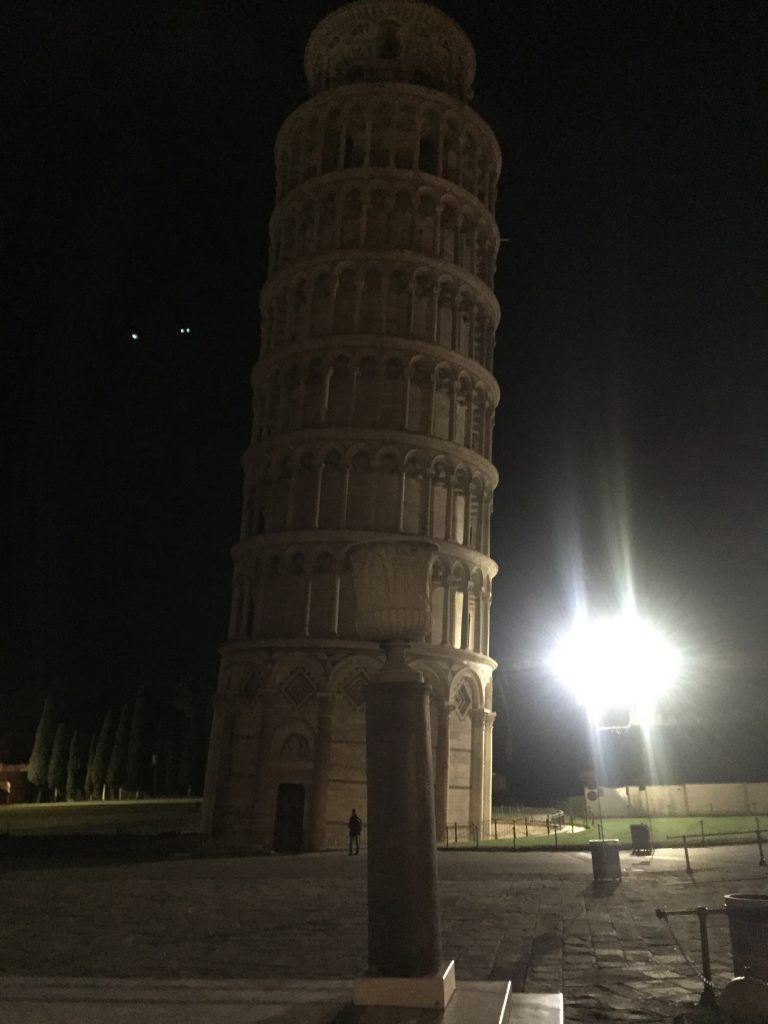 My birthday was a trip down memory lane as we went to Almost Famous in Manchester. Its changed a bit – but the burgers are still the best show in town!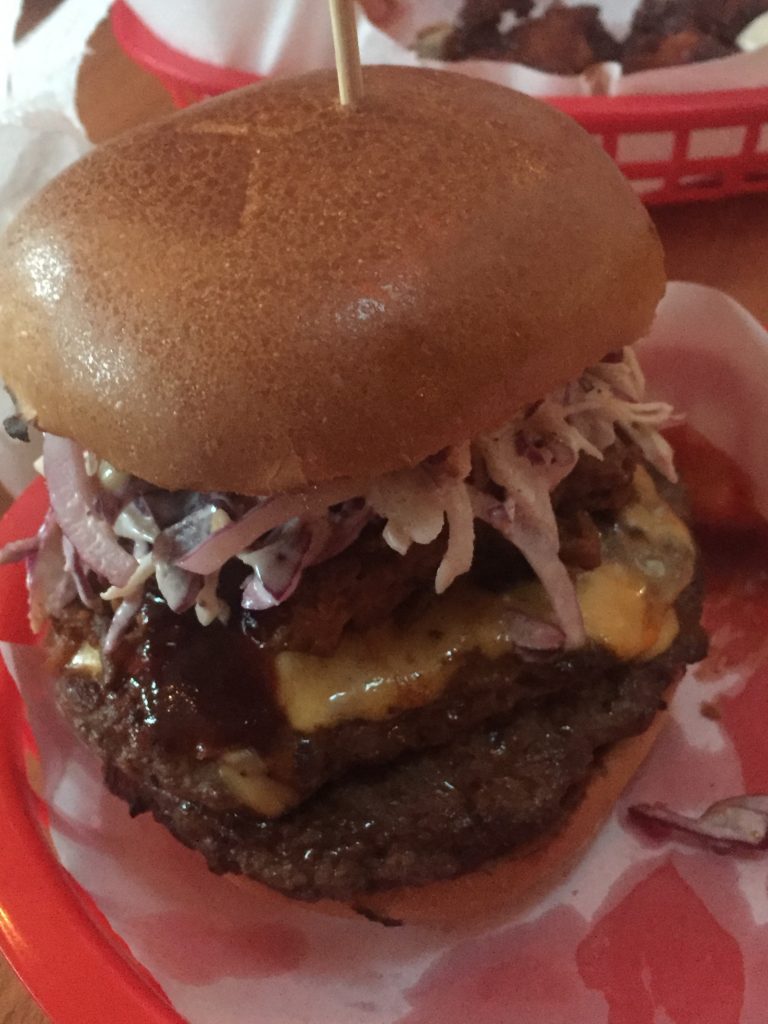 In other culinary matters Sally cooked some chicken and onion with the instruction that I could do something with it when I got home. Then she called me. The chicken is in a dish, she said. Where is the pan? I asked with a note of suspicion. Its soaking in the sink, she said. Its got a little burn on it. You've ruined it haven't you? I said. Yes, she admitted. But you can get a replacement for about £30 from Tk-Maxx. It has become a disposable society, and it is clear that Sally is all too familiar with the burn it, throw it, replace it circle of events where pans are concerned.
My only other news in the kitchen is that stage 1 and 2 of this year's Creole Cake have been completed.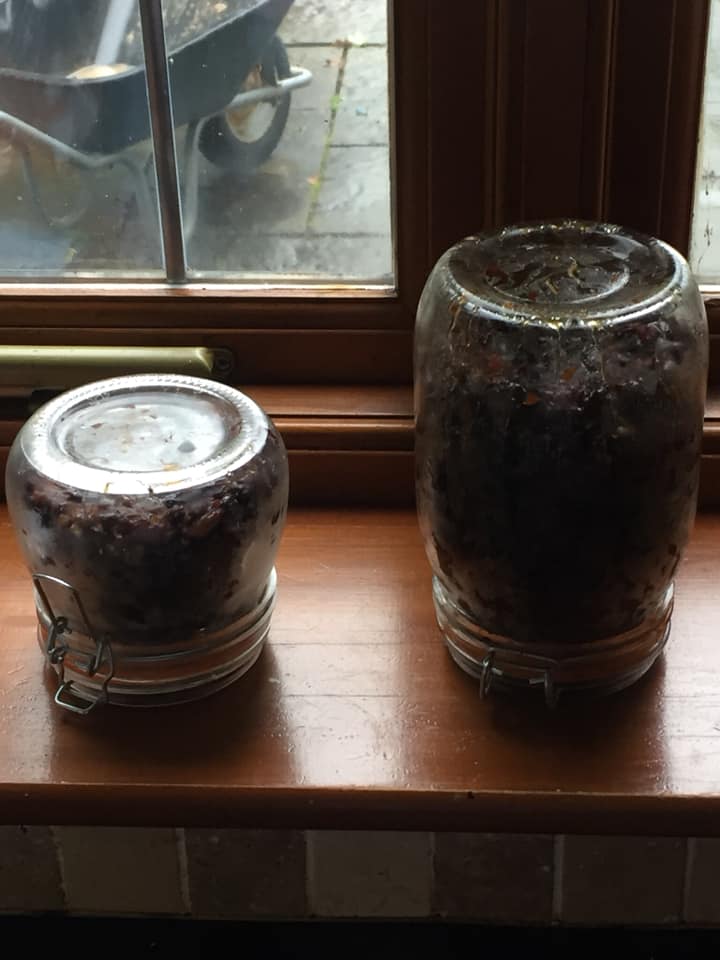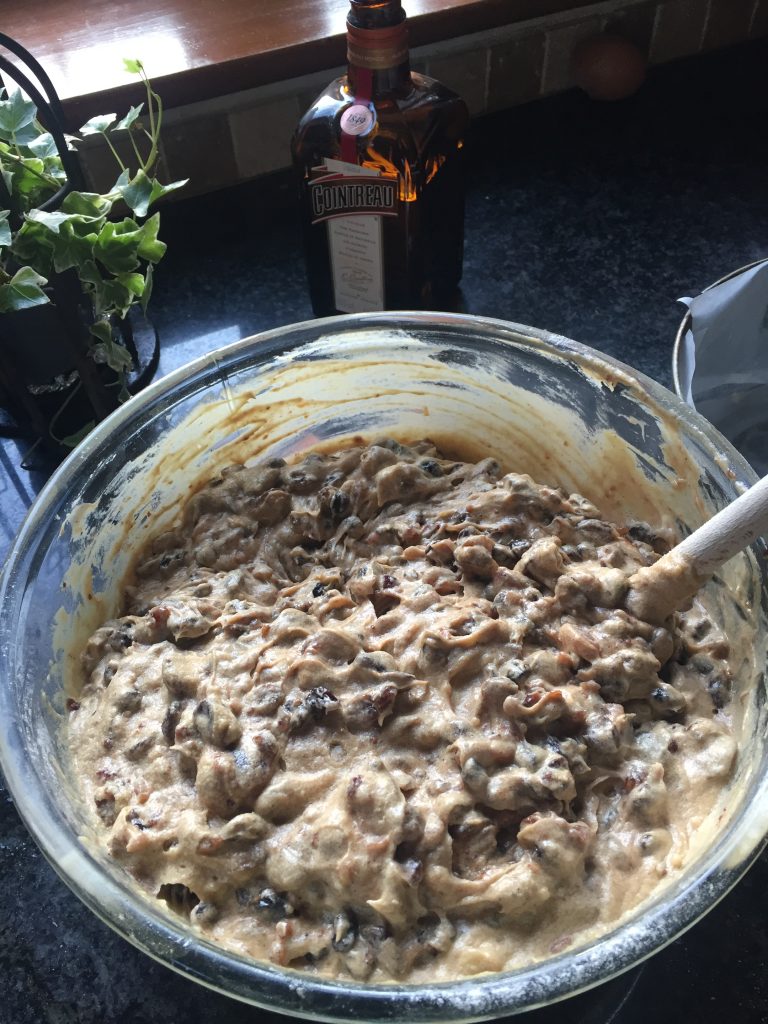 Even Delia Online "Liked" the Tweet for this one!
Last week it was York races, and although it was a disaster financially, Sally used the opportunity to undertake a Buyanom photo shoot in the grounds of the splendid Middlethorpe Hall.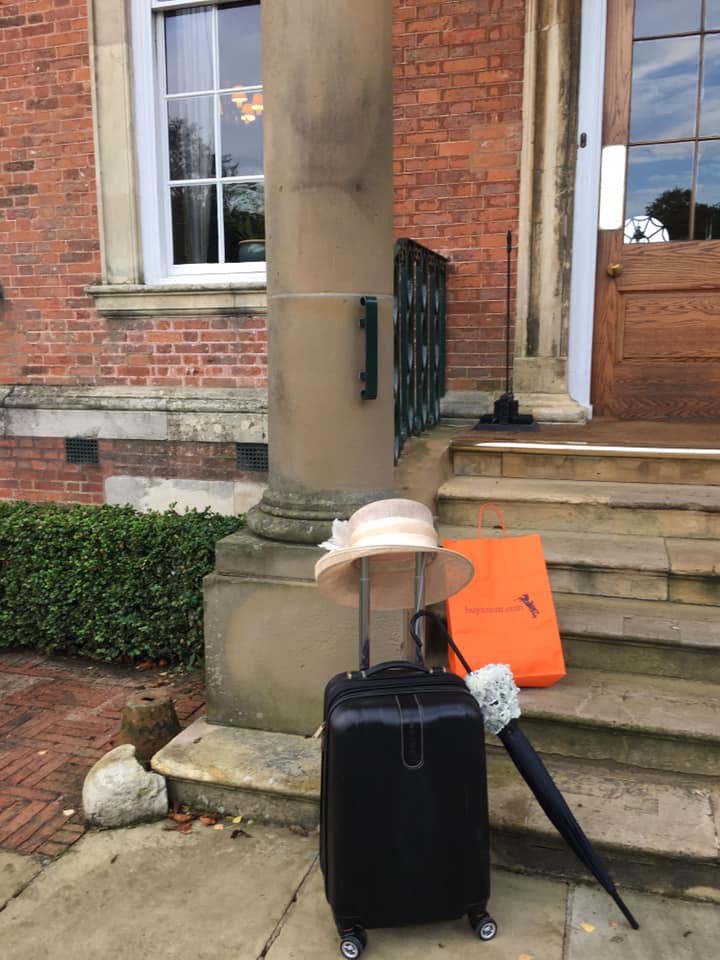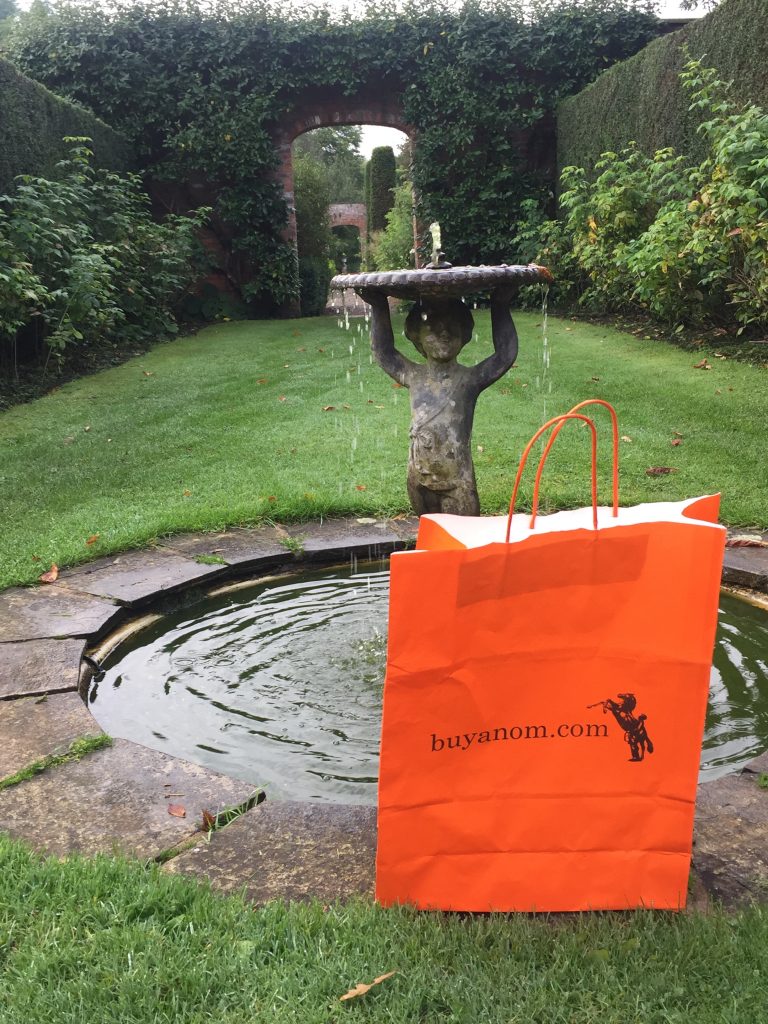 So what is Buyanom? Well its a new trading platform for stallion nominations. Its a very pricey world, and I travelled down to Newmarket in my role as Managing Director. I got to meet some very big players in the industry, as well as the delightful Francesca Cumani who presented our launch evening at Palace House in Newmarket.
The launch itself was a great evening, Francesca held it all together like the consummate professional that she is, and I met huge numbers of people that I will hopefully meet again. Afterwards there was a suggestion that we went to the local Pizza Express or maybe the Italian, but Ted, one of our founders, decided on the Jockey Club. And what a great idea it was. The sumptuous surroundings were a joy to behold, with the walls adorned by paintings, notably by Stubbs. We dined and drank (your glass is never empty in there), and then retired to the bar where I sat talking to trainer Charlie Hills. What a gent, though I doubt he would have remembered the following morning. Disappointingly he's a Spurs fan.
Next up its Ireland in November, followed by the December sales in Newmarket. After that its Australia and the US, though the order has still to be decided. It might be the next big thing, or it might fall by the wayside, but I'll have a lot of fun along the way.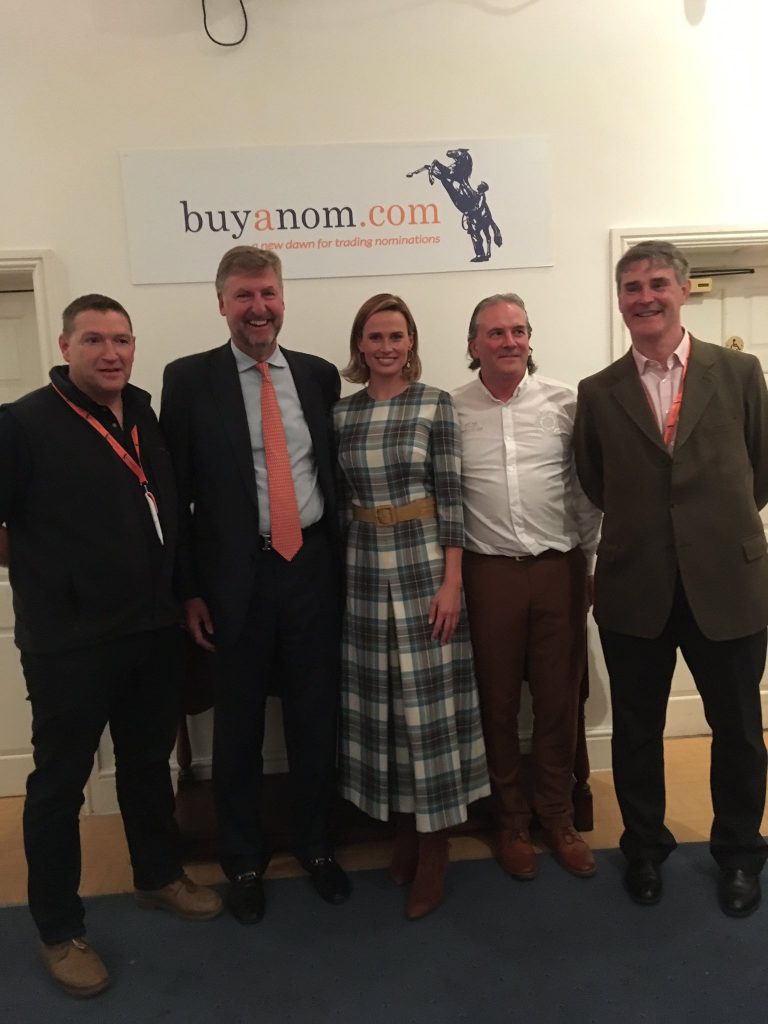 Finally, it is our silver wedding anniversary today, but we nearly didn't make it. On Saturday the tv in the playroom broke. Our house has two main rooms, the playroom and the lounge. To be without a tv in one of them would have meant that either I would have had to watch Strictly and a lot of other reality tv nonsense, or Sally would have had to watch sport. Divorce would have been inevitable. I nipped up to Buxton and bought a new one from Argos thus saving our 25 year marriage.