January 30, 2020 by Mike Madden
The Saga Of Advent – Christmas Comes Early
Regular readers will recall Zac's triumphant, if a little muddy, Duke Of Edinburgh expedition. Well, of course, that's not all he had to do. Another of his tasks was cooking. He had to cook one dish every week for three months to show that he could do it. It started off well, with brownies, pizza, even Moroccan lamb. Then he kind of lost interest. That was until the night before the deadline when he had to complete two more tasks! There was a frantic scramble for ingredients as he decided to make a chocolate log. Ambitious, but he had seen me make one several times and he loved it. Unfortunately, left to his own devices, he used Lurpak spreadable rather than solid, unsalted butter. The mixture was like water, time was pressing on, and at around 10pm he had to start again! Zac being Zac he insisted on rolling the log the opposite way to me, so he ended up with a long thin branch rather than a thick log, but it worked! A bit of icing sugar and it looked quite festive. His alarm was set, and the next morning he produced scrambled egg on toast. Not the most ambitious, but the thirteenth of his thirteen food challenges was complete. Bronze award sorted. I think the silver award is out of the question.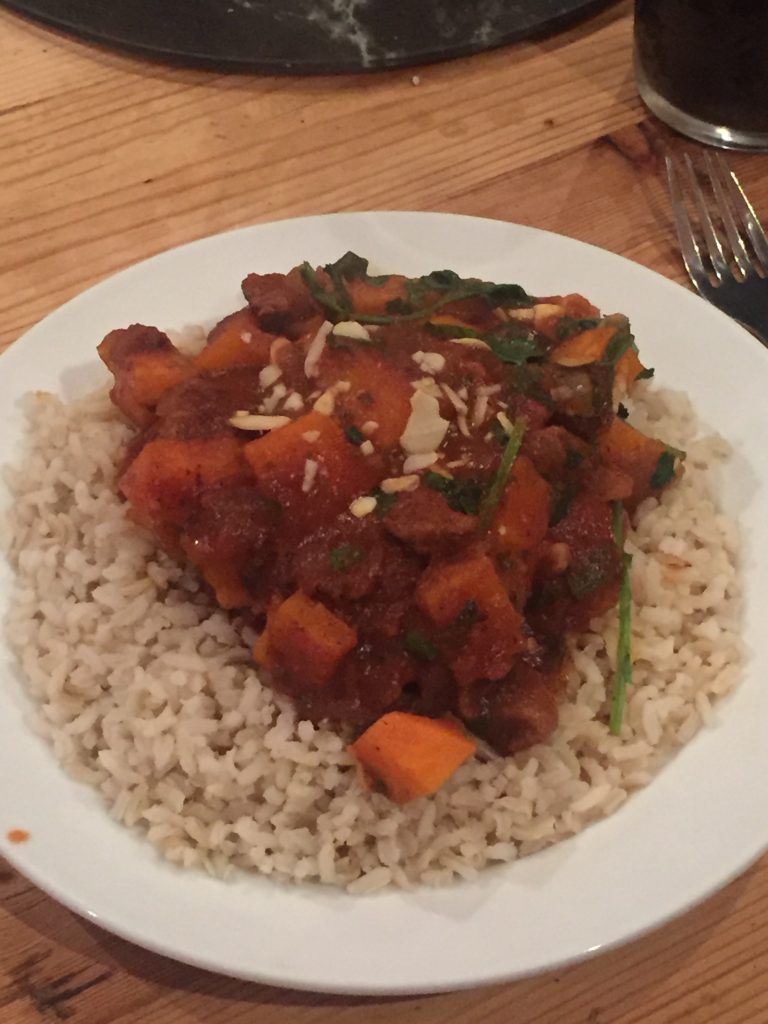 Sally, Zac and Ole went to see 1917 at the Light Cinema in Stockport. It was brave of Sally to watch a movie so late in the afternoon, and she may well have had a snooze, but Zac came out absolutely buzzing. Highly recommended, so much so that he has already been to see it again. This is in stark contrast to Gypsy, the subject of our annual trip to the Royal Exchange in Manchester. Whilst the theatre retains all of its charm, the play was quite simply too long!
It may well be the last chance to catch The Stranglers live in 2020 as they announced that they are withdrawing from their gruelling tours. Manchester Apollo in November promises to be an emotional night.
In the next few weeks I will be back on the air with Ex Pat Radio. Several interviews are already in the can, including a very promising French outfit called Saults and an elderly Welsh chap who is still rocking with his band Razmtaz, but the two I am most looking forward to are Steve Harley (of Cockney Rebel fame), and Suzi Quatro.
Christmas was a bust time in the kitchen – with Rocky Road and of course Creole Cake emerging unscathed (apart from a somewhat grotesque snowman!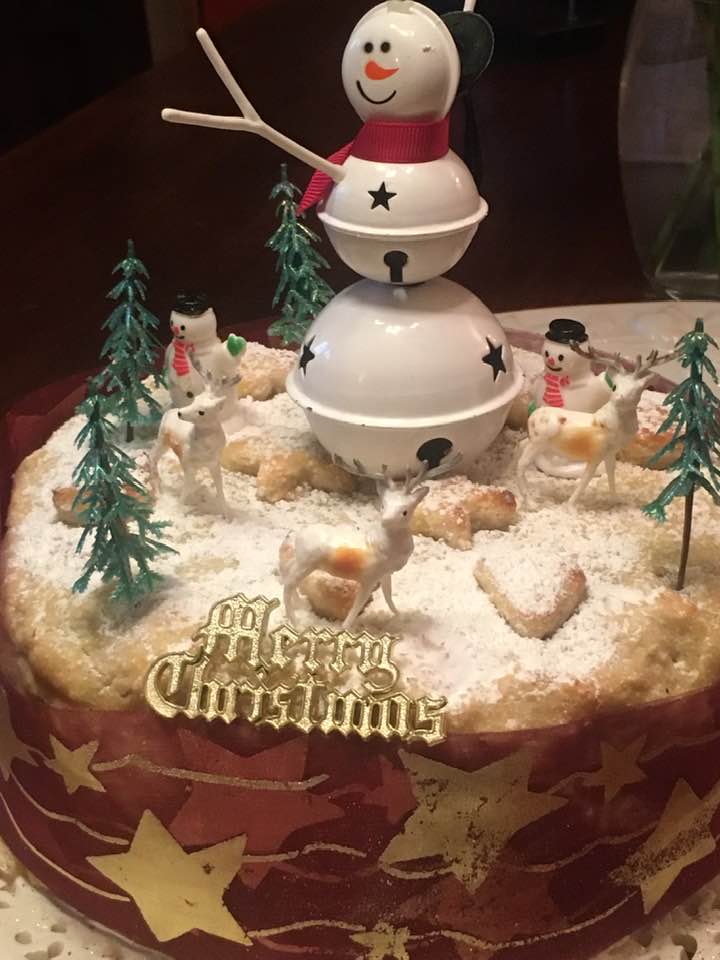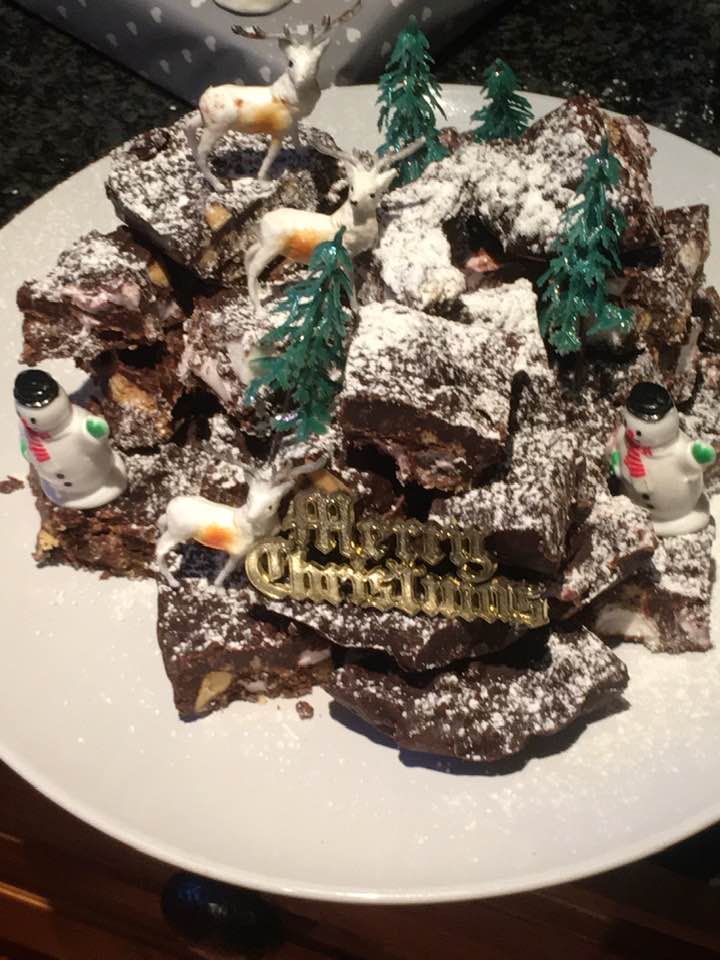 Zac's rants are becoming infamous, and there was another last week when he could not find his hair conditioner. It turns out that Sally had binned it, even though there was enough for another wash still remaining. "When its ketchup I have to squeeze the last drop out of the bottle, but with conditioner you just throw it out. You're a hypocrite," he declared to his unsuspecting mother.
She does sometimes get the better of him, or at least she thinks she does. A couple of weeks ago he refused to get out of bed, and she refused to give him a lift. It got worse and worse, and eventually he had to get the Service bus. When he got home he admitted that he did not actually get the Service bus, as his mate Alex was getting a lift from his dad and they picked Zac up at the bus stop. "Did you call him to pick you up?" I asked. "No," Zac replied, but the guilty laugh told me otherwise.
Around Christmas could have been a stressful time for Zac, with mock exam results looming large. However, he was not really concerned. "I know how much work I've done to get these marks," he reasoned, "so I will know how much more work I have to do to get better marks in the real exams." Whether he actually does the extra work is another matter.
He seems to have spent a lot of money on his Xbox FIFA game recently, but, as ever, he has a plan. "Loads of people do it," he said, justifying his criminal activity. "I buy some points, then tell them I'm only 12 and they have to give me my money back." Dad's foot went firmly down at this point.
Christmas was indeed a joyful time, and Sally loved it from the minute Ole rang her to play "Driving Home For Christmas" as he set off back to Whaley Bridge from Salford. However, he got a bit of a shock on Christmas Day. Zac had waited patiently for this moment, exacting revenge on his brother for a similar event years earlier. He carefully wrapped an iPhone 11 box (after getting instructions on how to wrap a box) and handed it to Ole on Christmas morning. Ole was so grateful to be able to replace his ageing phone, and he carefully lifted the lid to reveal… a pair of socks. "I just won Christmas", Zac declared, with a laugh that Dick Dastardly would have been proud of.
Of course, Christmas is increasingly a time for parcel deliveries, and I was expecting a package. I received a very precise email notification, stating that it had been delivered at 11.52, but there was no sign of it. We have one of those Ring doorbells, so we checked the log. Sure enough, there was activity at 11.52, so where was it? Sally remembered the postman knocking, but she was not sure what happened after that. "It will be in the office," she said, but it wasn't. We searched high and low, and eventually found it tucked away in our wardrobe. "I don't remember putting it there," she admitted. We may have to have a Ring fitted on every door in the house so that we can trace parcels after delivery.
I've got another job! My trips to Kiev will soon fade away, but now the destination is Sao Paolo working with Google. That may sound exciting, and Zac is most impressed, but my first visit involved an overnight flight that landed at 6am. It was too early to check in so I got changed in the hotel toilet, then I spent a full day at the Google office. That night I had the luxury of a hotel room, and the next day I had a full day at a client office. I returned home on another overnight flight vowing never to do that kind of whistlestop trip again! I learnt that Sao Paolo traffic is amongst the worst in the world, with scores of vendors selling all manner of stuff to the drivers of endlessly stationary vehicles. I also learnt that Google have free beer in their offices every Thursday.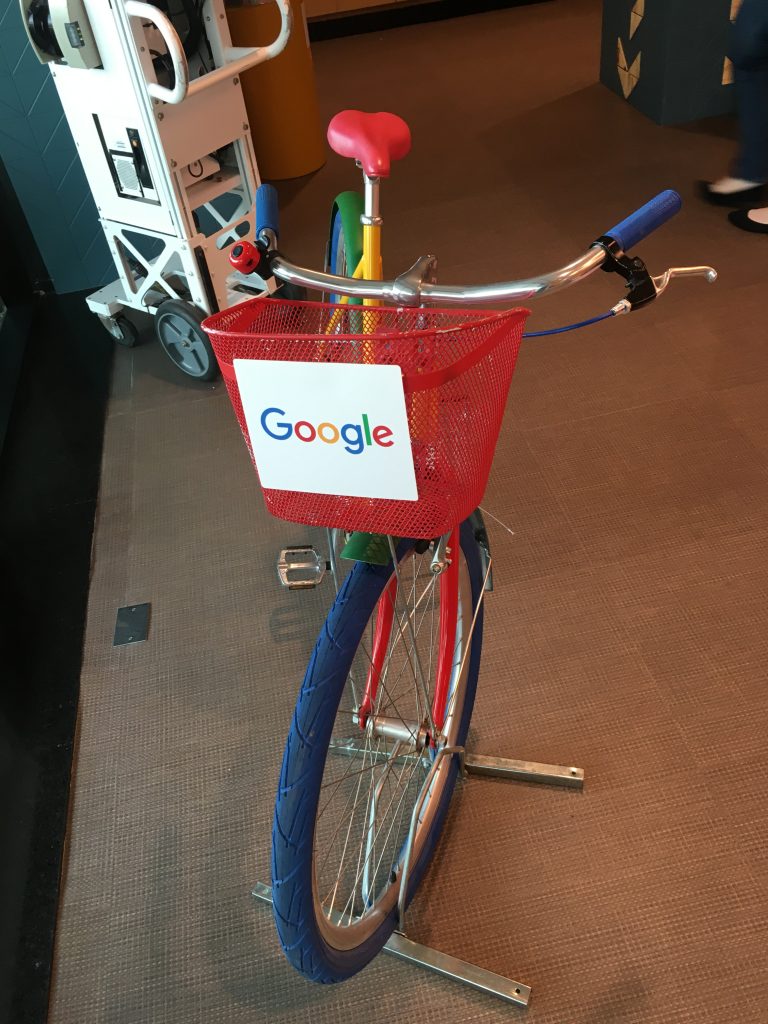 In fact, as I write I am on my way back to Sao Paolo on a much more sensible daytime business class flight (well, Google are paying so why not?) I had to be up at 3.40am, so I set two alarms, and then decided to add insurance with Alexa. "Alexa is the worst alarm ever," said Zac. "You just have to say Alexa stop, and she does. Its rubbish. I have to set about ten Alexa alarms every morning." "We know, we hear them," Sally and I replied in unison. I have spotted a Runaway Alarm Clock on Amazon, I might just replace Zac's Alexa with it! To make matters worse, snow was forecast overnight, making my journey to the airport potentially hazardous. "Its 31 degrees in Sao Paolo," I announced. "Yes, but you will miss the snow," said Zac. He will learn, one day.
I am not sure if this is the best Christmas present, but it has certainly got the most potential. The board is Velcro, and it takes footballs and tennis balls. Can't wait for summer!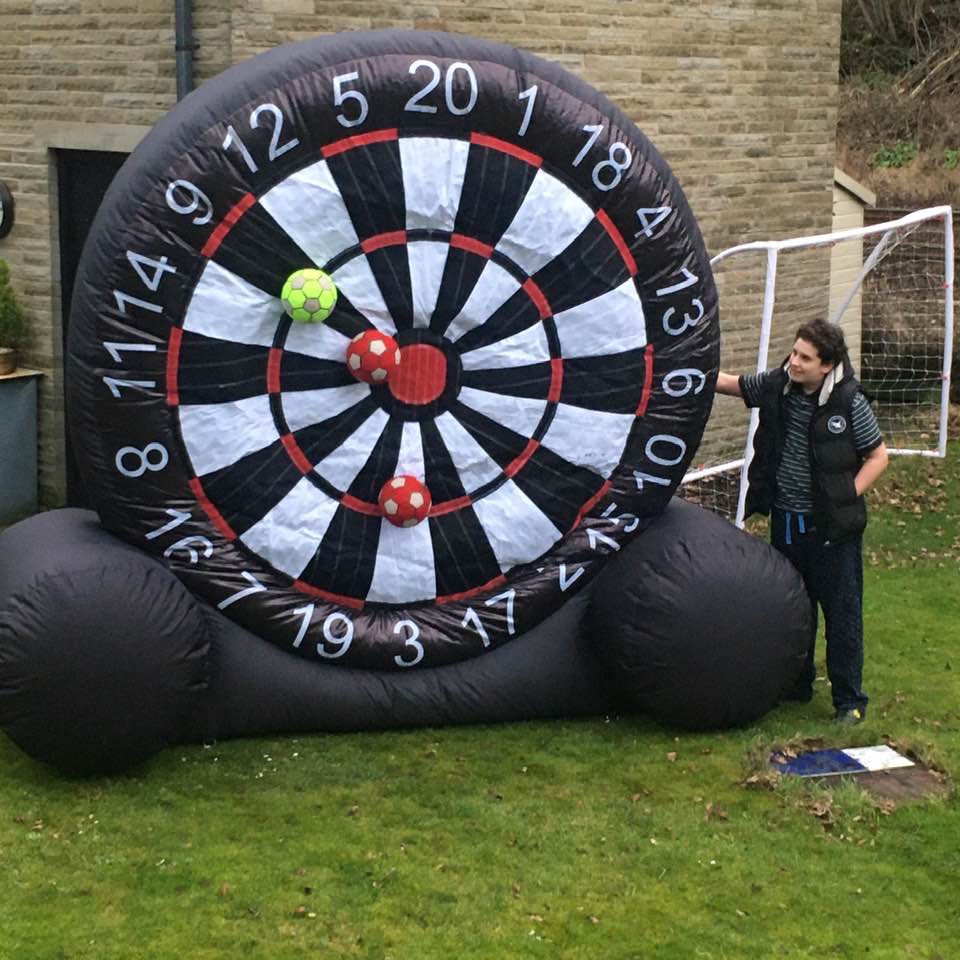 We live in a beautiful part of the world, and Sally seems to be somewhat jealous of my picture of Fernilee reservoir. I think she believes that she is the only photographer in the house. My thanks to Louise Thompson for letting her know how good my pic is!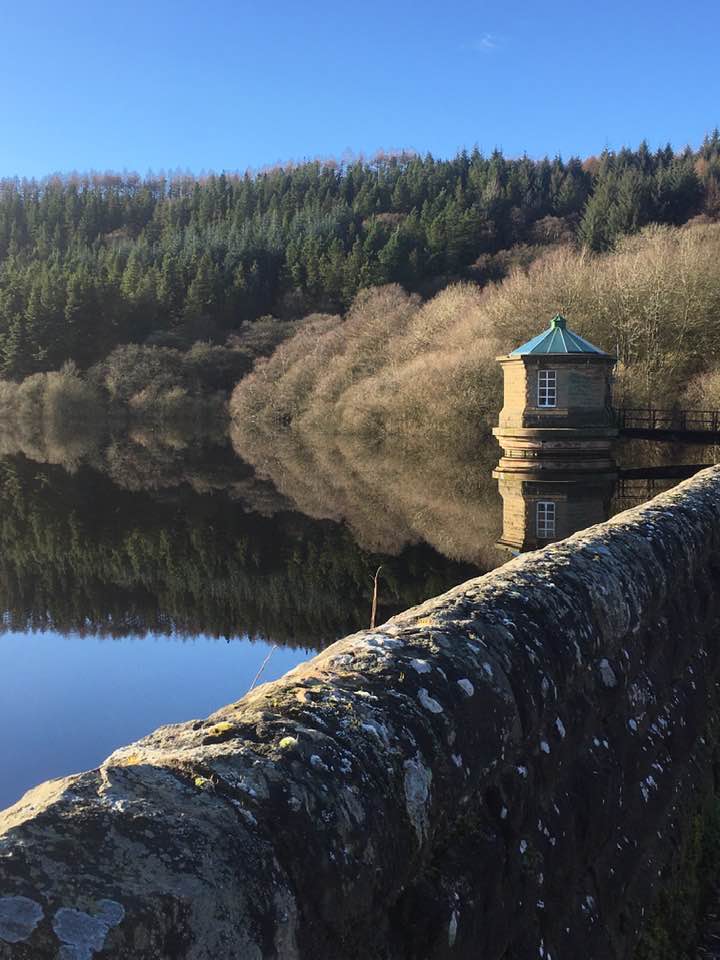 Sad news that rockabilly legend Sleepy Labeef passed away. I first interviewed Sleepy back in 2009 which led to me meeting Mike Sanchez which led to Mike Sanchez Big Town Playboy – a marvellous adventure. RIP Sleepy.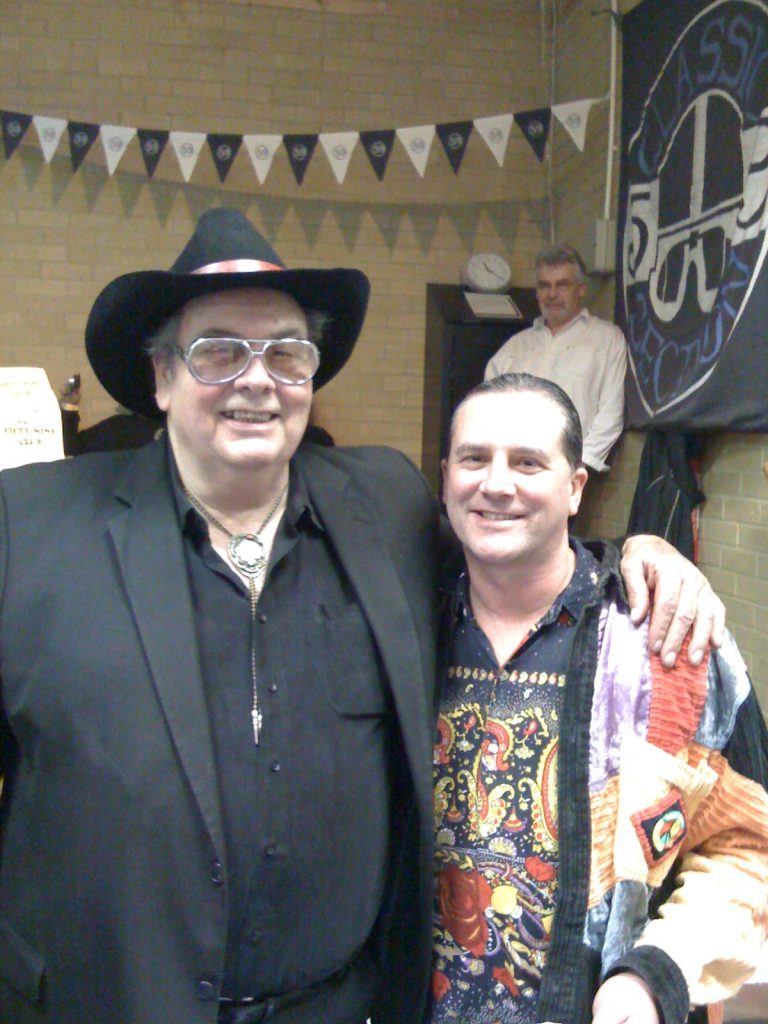 We have launched a new app thanks to a collaboration with Manchester Metropolitan University. This one is along the lines of Panini football stickers, but for pubs You visit a pub, collect a sticker, and collect "Pint Points". There's also the facility to create "friends", upload photos, and see yourself on leaderboards. Of course, its really an app to find pubs, and as it links to Google Maps you can find out what kind of establishments are in your vicinity with just a couple of clicks. It's in beta testing at the moment, and only on Android, but we have big plans for it including a major launch during Freshers Week in September.
Android users can download the app here…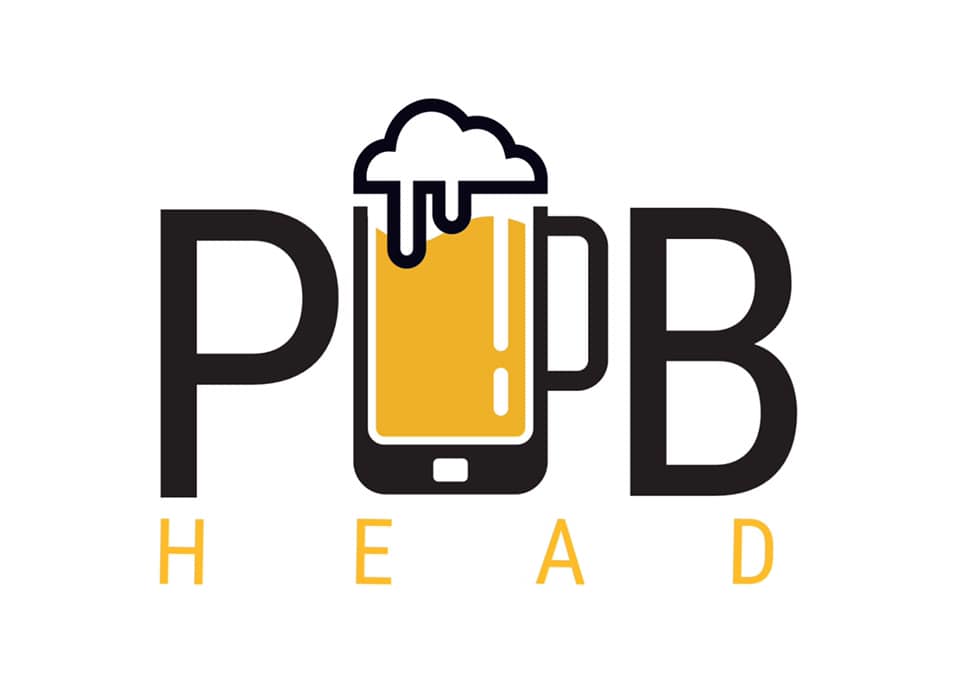 Finally, another excitement that builds up towards Christmas is the traditional chocolate-filled Advent calendar. Mum laid one out for Ole, even though he was at university for much of the month, and one for Zac, but things did not go according to plan. Zac admitted that he had dipped into Ole's calendar, proudly revealing that he started at the 24th and worked backwards to avoid detection. Mum also admitted that she had snaffled a few, and when Ole got home he just gobbled up the rest. Advent finished on December 14th.