December 6, 2019 by Mike Madden
Cabbages, Pumpkins, And The Sound Of Sally's Cooking
Time flies when you are having fun, and the Buyanom project has been a lot of fun. The next stop after Newmarket was the Goffs sale in Ireland – so I flew to Dublin and picked up a car with a magic mileometer. The fuel gauge indicated 573 miles when I got in, and I had to return it at the same level. I drove to Goffs, which is around 30 miles away, and the gauge had gone up to 581. A return trip to my Airbnb, followed by a journey into Naas and back it was now at 585. Returning to the airport I was looking for a petrol station, but decided not to bother. The gauge was now well beyond 590, and when I dropped it off the man checking gave me a big tick and a piece of paper and off I went. The sales were very Irish and very interesting. Wonderful Guinness, as you might expect. However, the most Irish part was the Airbnb. I messaged the owner and told her my arrival time. Would she meet me, would there be a lock box, would I pick up a key from her neightbour? No – she would leave it under the mat, "God Bless" (her words, not mine!). Once inside the first thing that greeted me was this…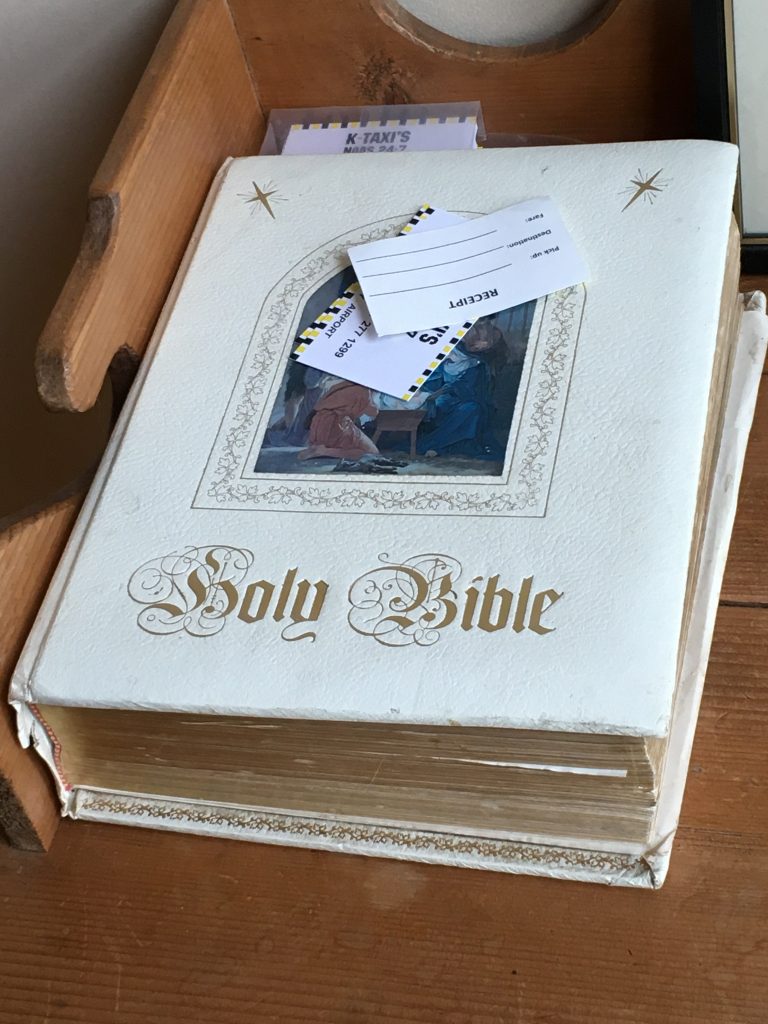 …very appropriate for the good Catholic boy that I am! A further glance saw a huge wooden crucifix woven around the staircase, and I avoided touching it on my way upstairs in case there were any adverse effects.
My latest stop off is at the Tattersalls sales in Newmarket. I'm getting quite comfortable here now – I know where the sales ring and the cafe's are, I can get my bearings around the stables, and I have got to recognise some of the showmen, or auctioneers as they are known around here! I've become adept at putting lanyards on pens…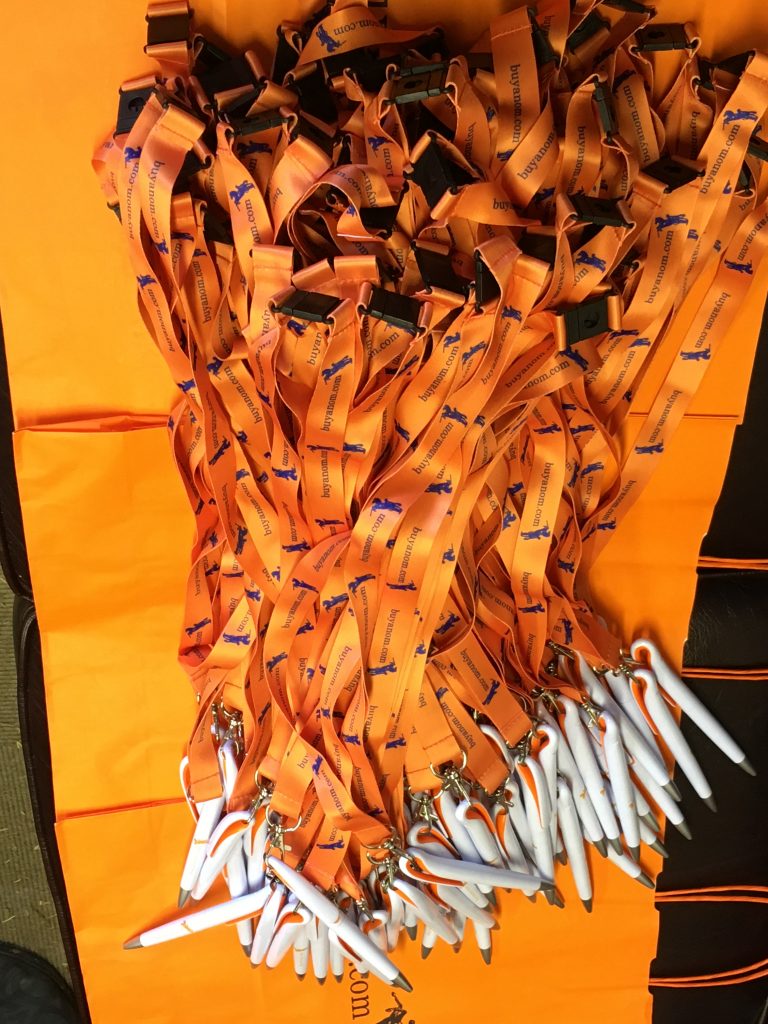 …and I know not to nod my head or raise my hand when a horse is going for a million guineas!
Ole has been very busy recently, and for once it didn't involve computer games. He has been filming for Whitelight by Oxygen Films, its one in a series of films that will be available in spring 2020 on Amazon Prime. Not sure what the plot is – but they had to buy him some new Calvin Klein underwear!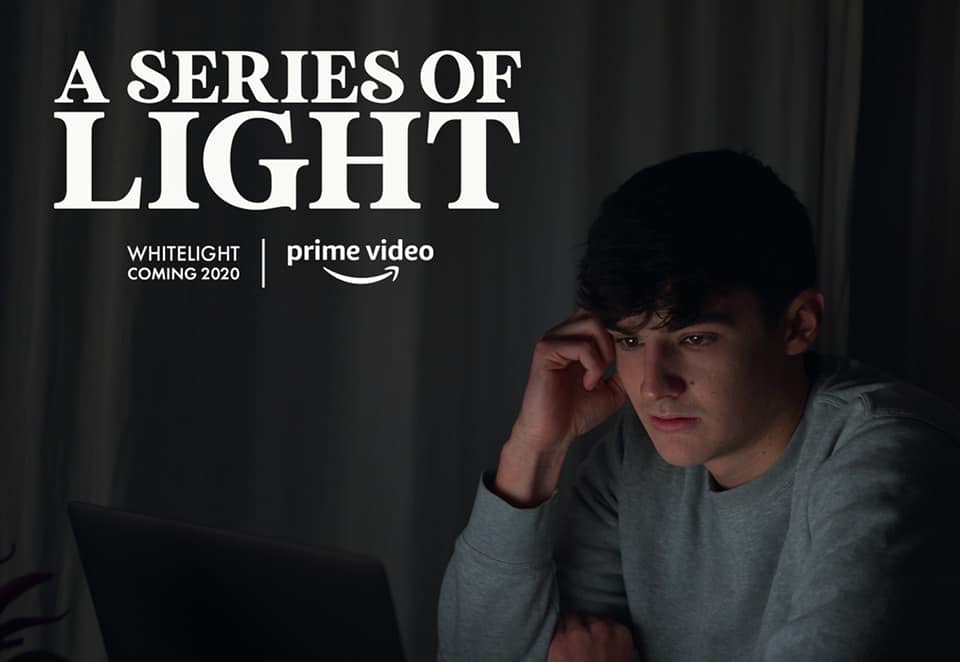 Today he has been in Stoke-On-Trent filming a music video. Robbie Williams? I hear you ask. Fortunately not – some guy called Tilstone.
As ever Buyanom isn't my only source of work – and my next destination might be Brazil. I have been working with Google on a legacy modernisation project, and at first they told me it was Rio, great, but then it became Sao Paolo, not so great. Then they said they wanted me to attend a kick off meeting in Sao Paolo – a thirty five hour round trip for one meeting! That's not very green.
Anyway, my other role in Leeds is not exactly slowing down, and I've just completed another week in Kiev. This time we went to another authentic Ukrainian restaurant, where cherry vodka was the accompaniment to Borscht served in a cabbage (no you don't eat the cabbage), all washed down with some nettle beer! It could have been worse, bull's heart and a variety of testicles were also on the menu.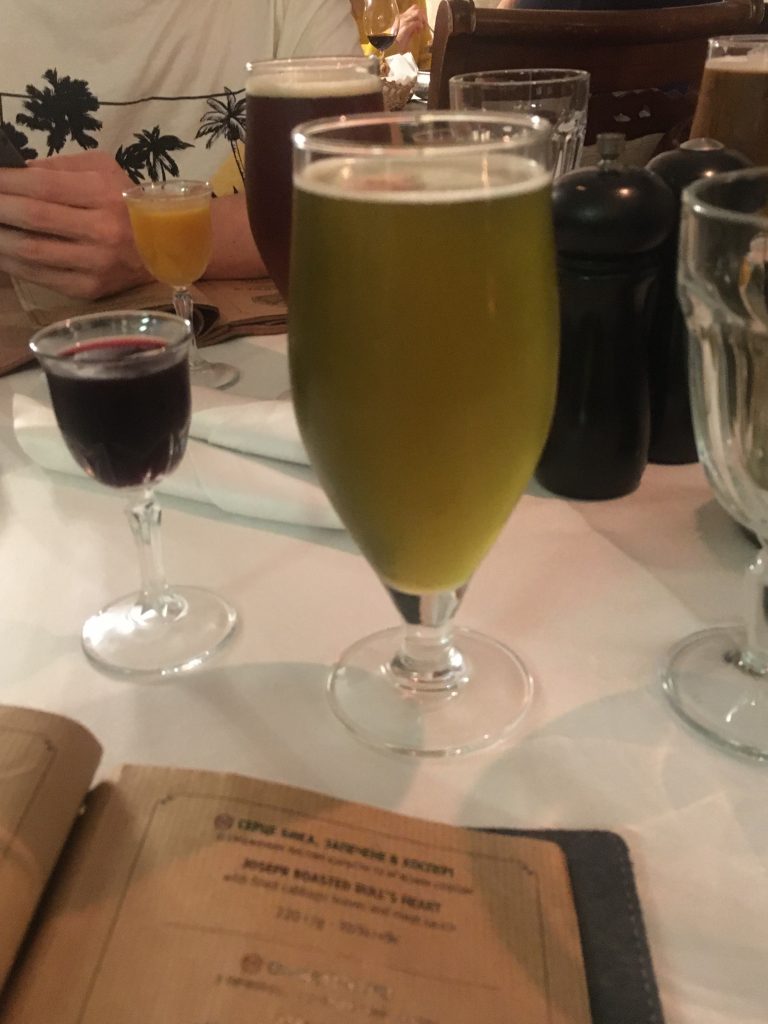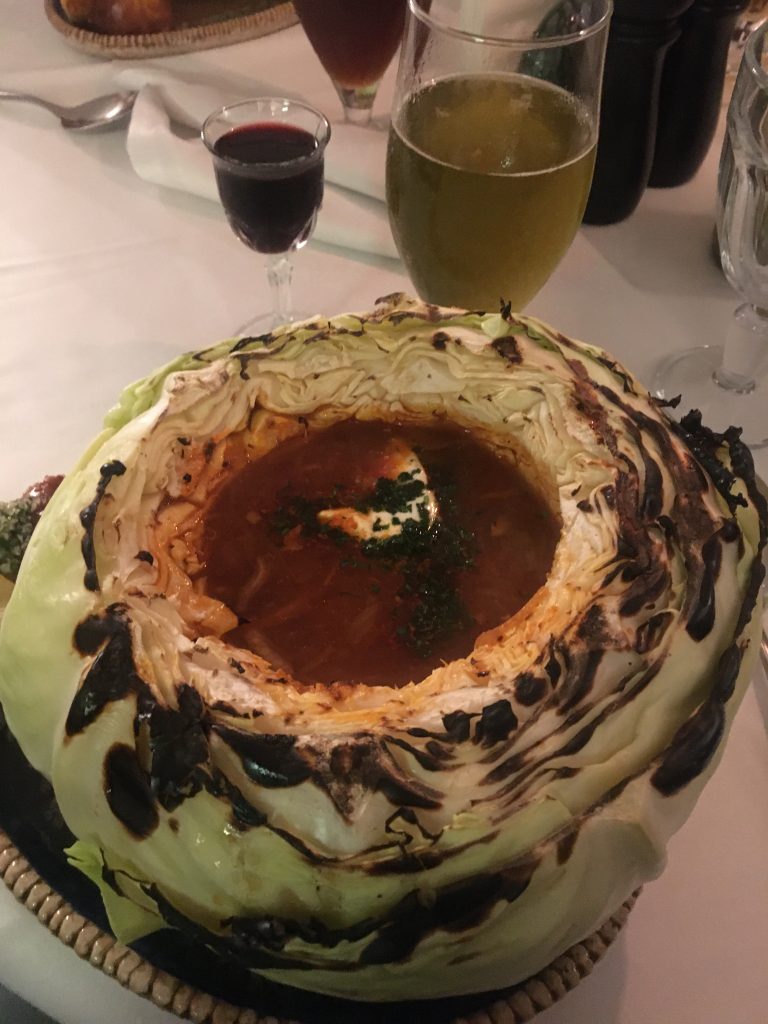 After leaving the restaurant, close to the centre of Kiev, we had trouble with Uber. Our host could not get WIFI and so could not book the Uber for us (he was heading for the metro in the opposite direction). "Can't we just get a cab, there are loads of them about?" I asked. "No," he replied, sternly. "I cannot let you get in a cab." "Why not?" "Because you don't know who you are getting in a cab with, you do not know where they will take you, and we will not be able to explain to your family how to find you." We waited for the WIFI to resume and caught an Uber!
Autumn sees the annual pilgrimage down to Wembley for the NFL. This time we were fortunate to see the Cincinnati Bengals, who until yesterday had been winless! The score doesn't really matter, and as ever we nearly won loads of cash. The NFL really do need to sort kick off times out though. The game started at 5pm which meant it would be touch and go getting the last train back up north. So, we drove down to Beaconsfield and got the train to Wembley from there. We were early and so went in to the tailgate zone. Not what I was expecting, but the boys seemed to enjoy it!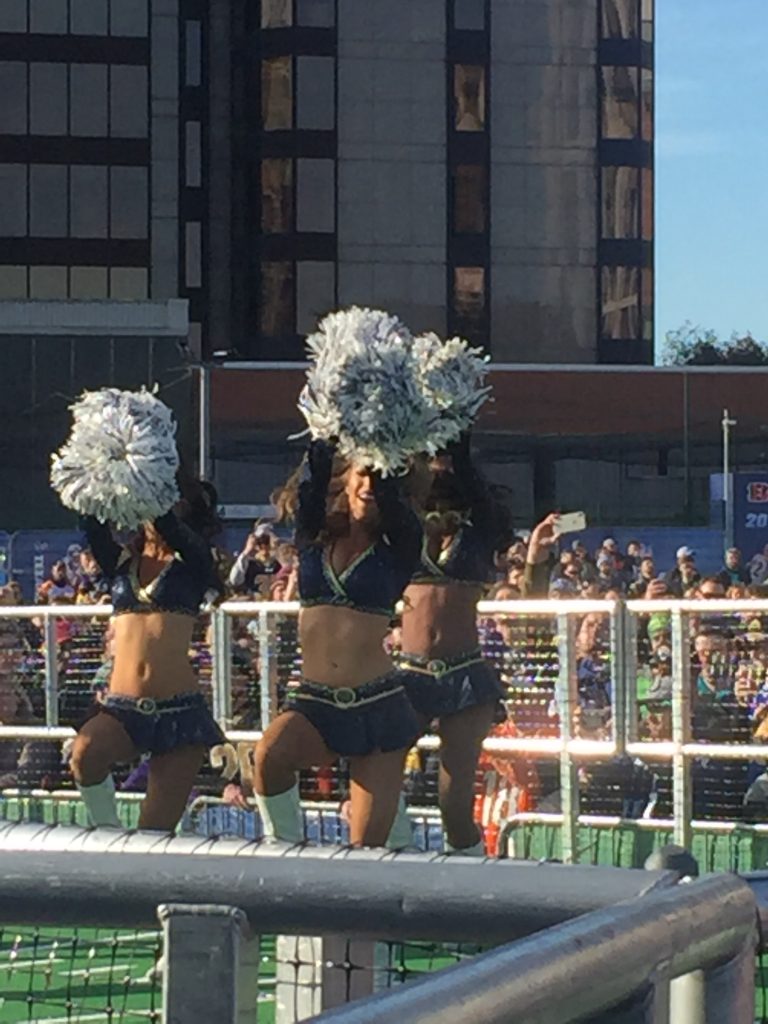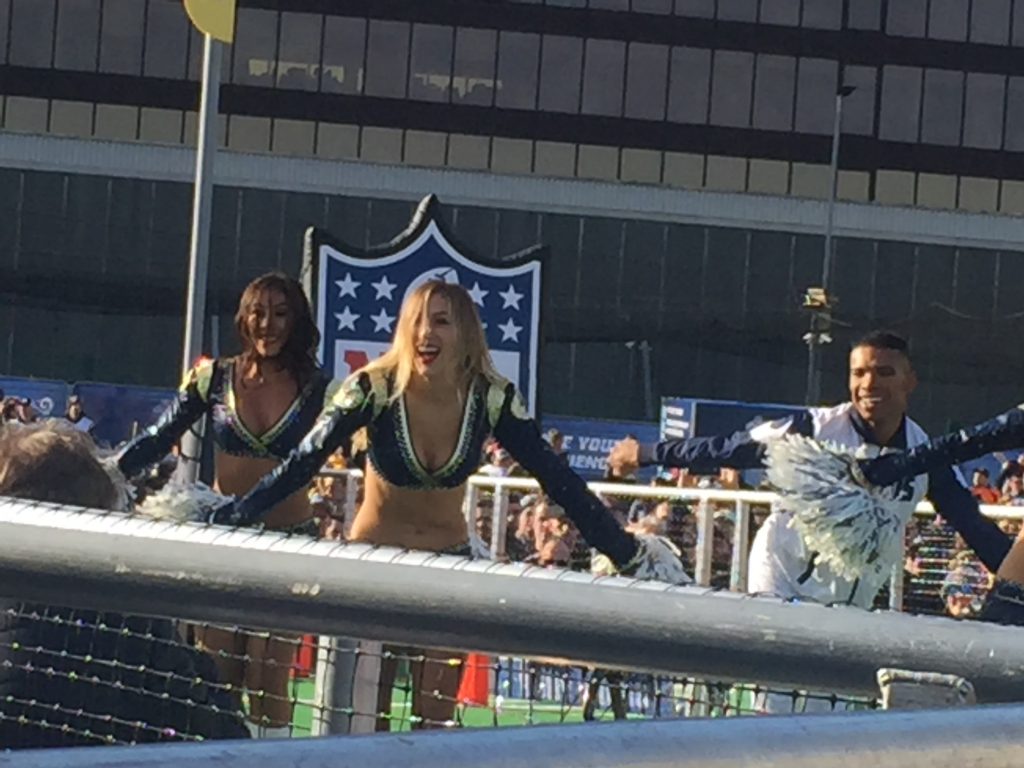 Inside the stadium the food seems to have become even more random. Pulled pork on naan bread with mango chutney is probably some kind of fusion. Extortionate is the word I would use. Zac managed to get his customary sausage, Ole seemed to get some nice pics of himself, and on the ride home we had time to call at MacDonalds in Derby where Ole used his student status to nab a free cheeseburger (as well as the main meal that he had also ordered).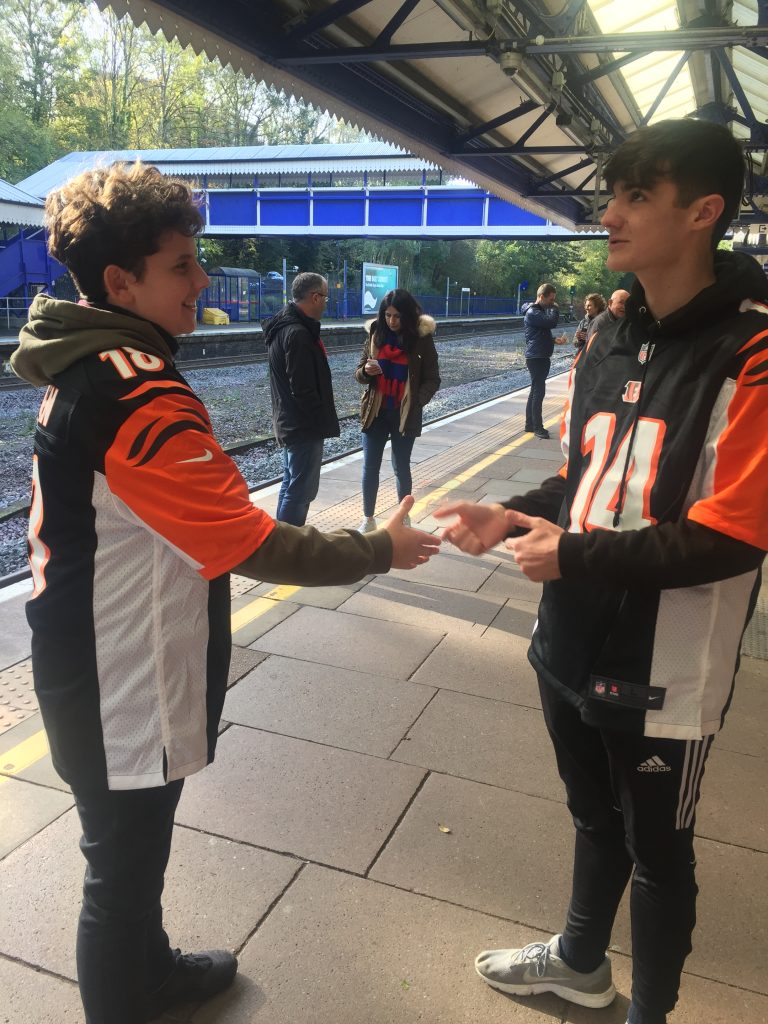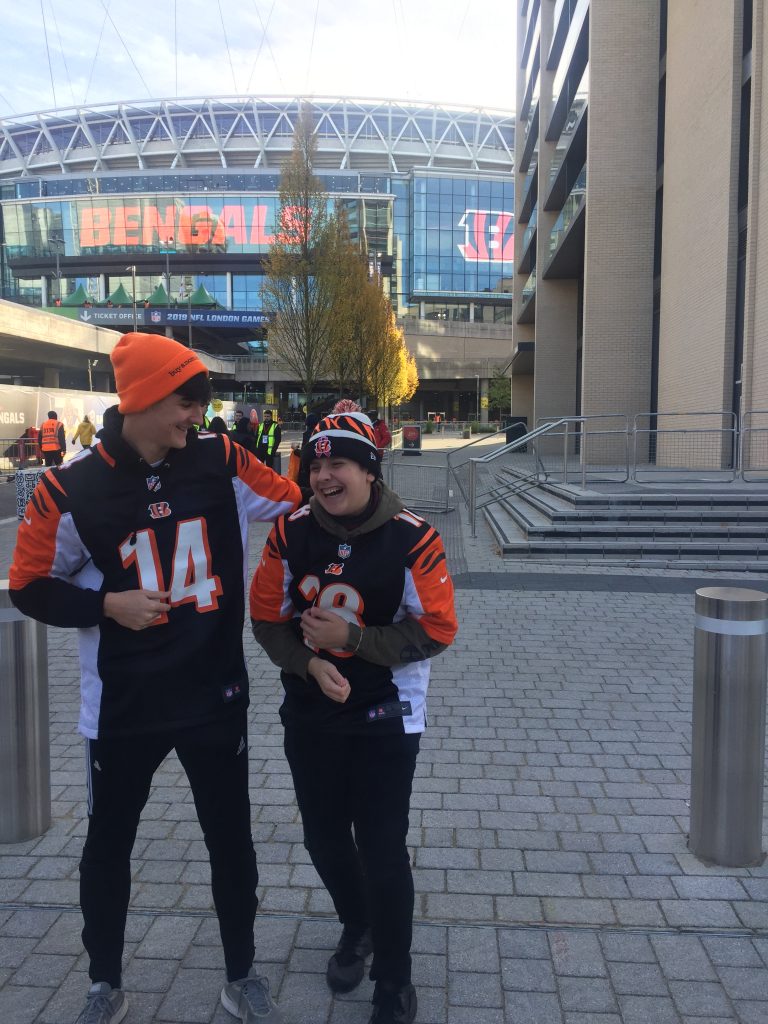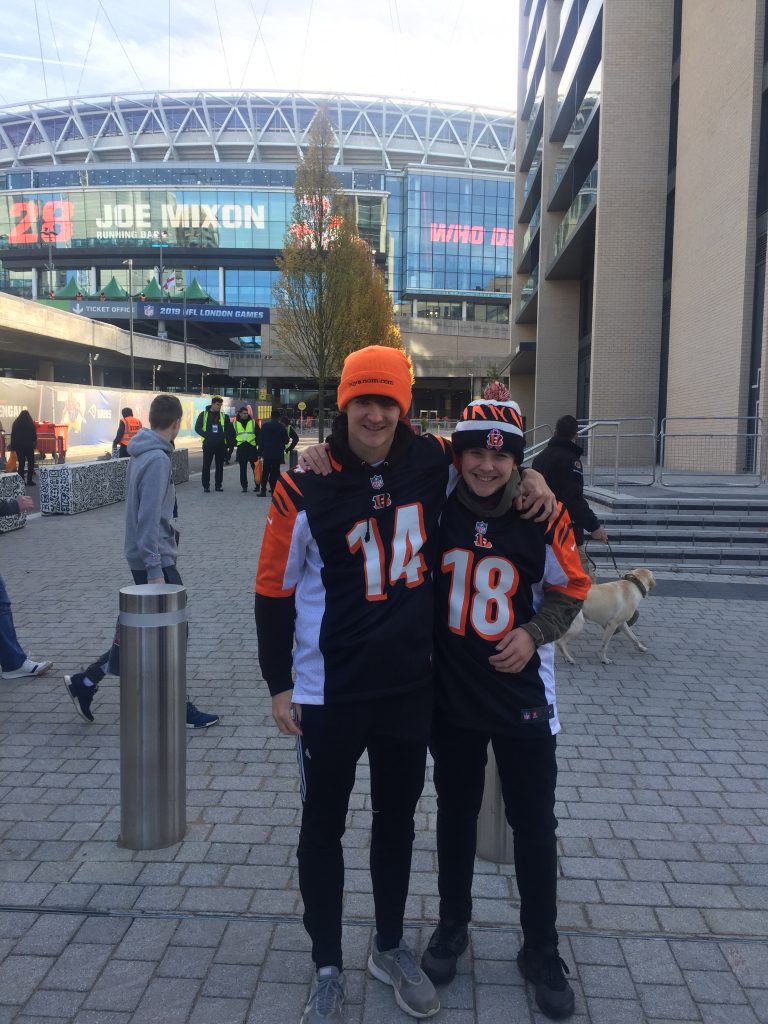 October inevitably means Halloween, and the annual pumpkin carving. We don't get many trick or treaters – so I can only think I carve these pumpkins to give Nellie a treat of her own!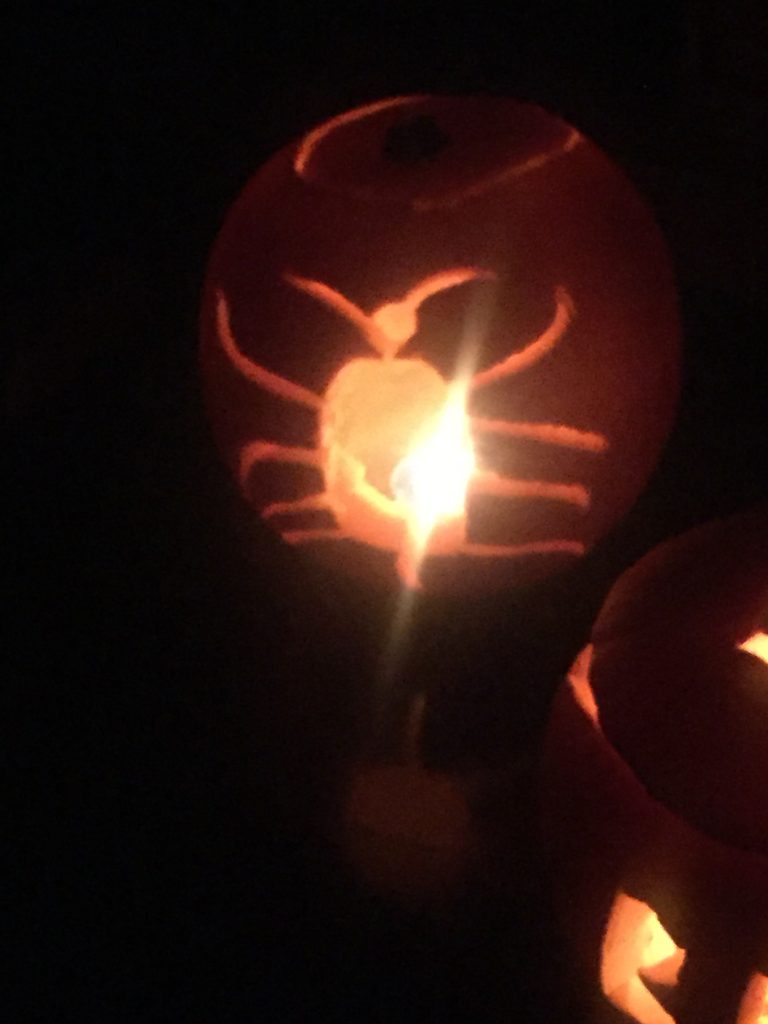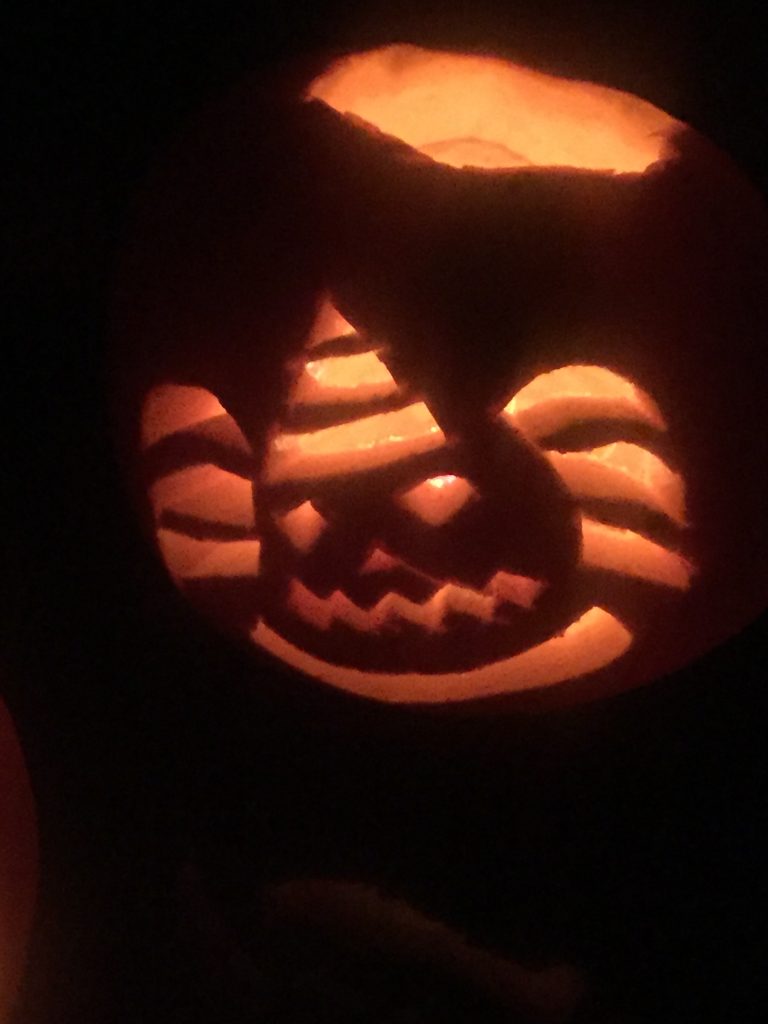 Of course there is always the spin off of pumpkin pie, which many people think is quite unhealthy. I suppose one of the more unhealthy parts of it is the pastry – so I dispensed with that and made what can only be described as pumpkin custard. Probably slightly healthier, except that it is so easy to eat!
Sally has been busy in the kitchen, and her cooking was accompanied by a very familiar sound. The kids wanted to know what was happening, but there was no need to worry. "Mum's cooking has set the fire alarm off," and they carried on as though nothing had happened.
I made lentil soup, with bacon and leeks and a few herbs, and it was delicious, even though I do say so myself. Actually, Sally also said it was, especially compared to hers. She had somewhat ambitiously tried to craft a leek and potato soup. Her simple ingredients were leeks, potatoes and water. There was a bit of stock, but absolutely no other flavours. So really she made leek and potato water, and it tasted like it. This may sound familiar to regular readers – and it is. She once used the same method to make cabbage water.
Ole was home a couple of weeks ago, and he looked with dread at the home made chocolate digestives. "They are my kryptonite," he said as he took the lid off the biscuit tin. Meanwhile, Zac was clearly concerned that everything needs to be just right for Christmas. "You need to do a trial run of your chocolate log," he suggested. So I did. It didn't last long.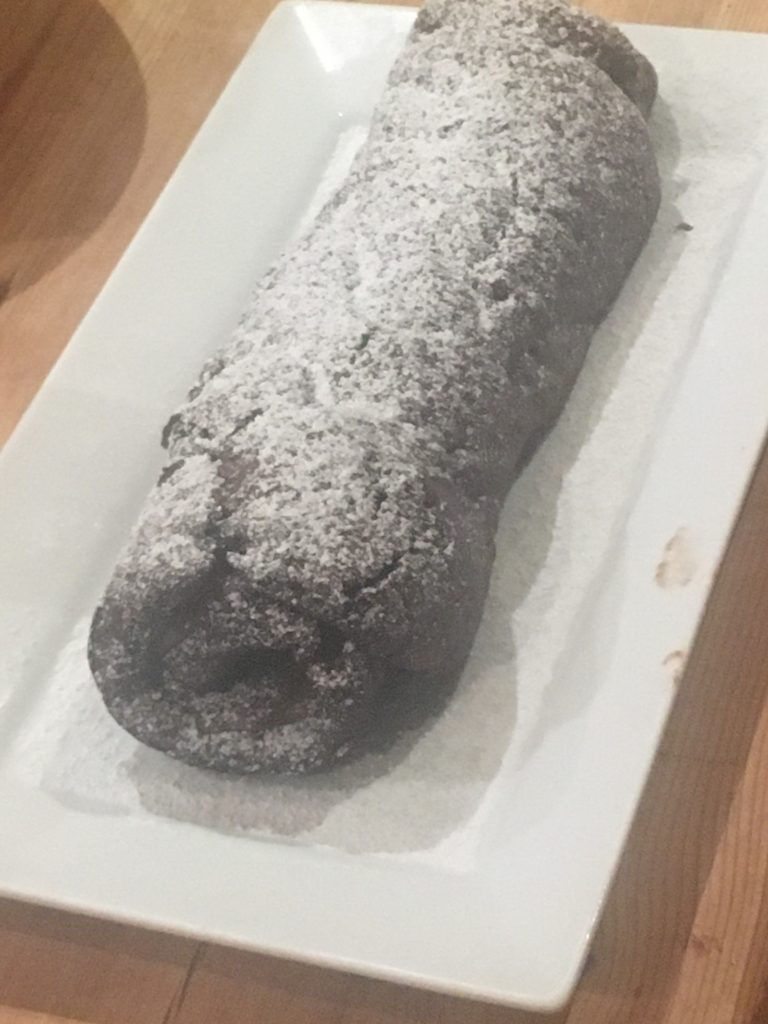 Zac still has his favourite tea, and one night after football practice his under 16s were followed on the pitch by a veterans game. They were clearly a man short, and they asked Zac if he fancied playing for them. He thought about, then he thought about his tea. "No thanks," he said, " I've got a lobster waiting at home."
Finally, do you ever wonder if females have a conversation in their head and just share the last part with you? Well, its true. We were driving back through the Goyt Valley, and after taking in the spectacular scenery between Buxton and Whaley Bridge Sally announced, "You could drop me off at the top and pick me up at the bottom." I pondered for a moment, then asked, "Where do you mean? Elnor Lane?" "No," she explained, pointing out of the window. "I've never been on that path before, you could drop me at the top of it and pick me up at the bottom when I've walked along it." I wonder what else I've missed out on with not having a window into her mind!