February 16, 2020 by Mike Madden
The Superbowl
S49ers 20 Chiefs 31
A great advert for the game, unlike the NFL's ridiculous decision to have the Jaguars play back to back games at Wembley – but we won't go into that here. Simple fact is that the Chiefs have an elite quarterback and the 49ers do not. With the game on the line Mahomes hit Hill (as predicted) as Garoppolo hit the wall.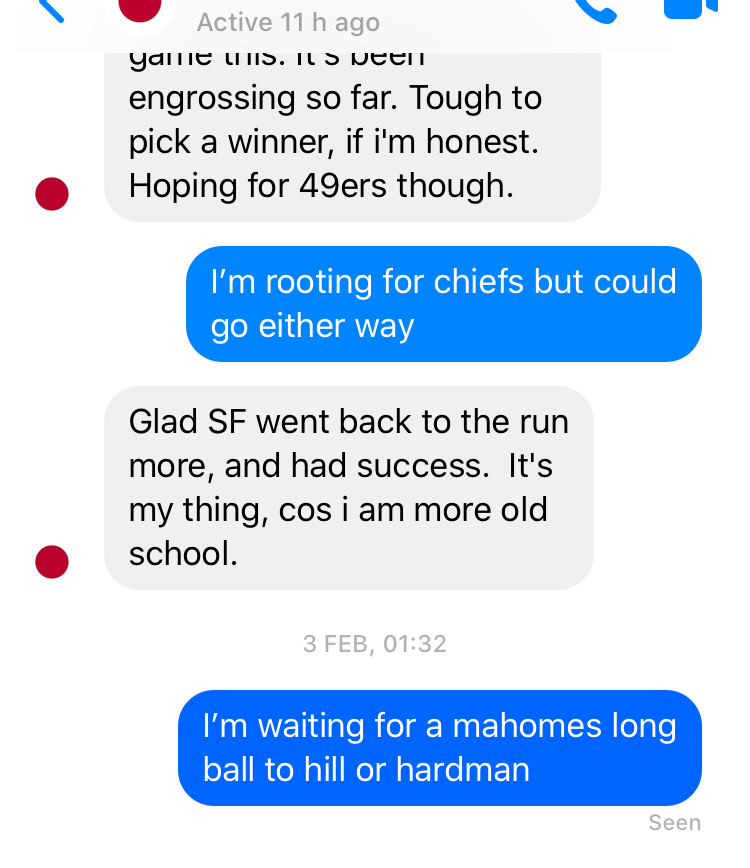 I predicted Chiefs by 14, so it was close – but a lot closer than I thought it would be, with the Chiefs extending their 4 point lead when the game was almost done.
Look forward to 2020 season and my new NFL Podcast – looking for guests already. That may well start for the draft.
In the meantime, if the NFL really do want to improve the London experience – how about a halftime show?