February 29, 2020 by Mike Madden
Radiators!
As the years pass by, you begin to understand your place in a relationship. In the early days everything is rosy. You are up there on a pedestal, equal in every way, and deserving your partner's undivided attention whenever it might be required. Things change dramatically with children, and rightly so, but it is only when your partner gets a horse that your place in the homestead is truly revealed, and nowhere is this more evident than in the use of radiators.
We have a variety of radiators, and in my naivete I thought that they were all used for the same two purposes; warming the room and drying clothes when it is too cold and wet outside. In a way I was right, but I did not realise the nuances of the humble radiator, and how their usage would change significantly when a horse was involved.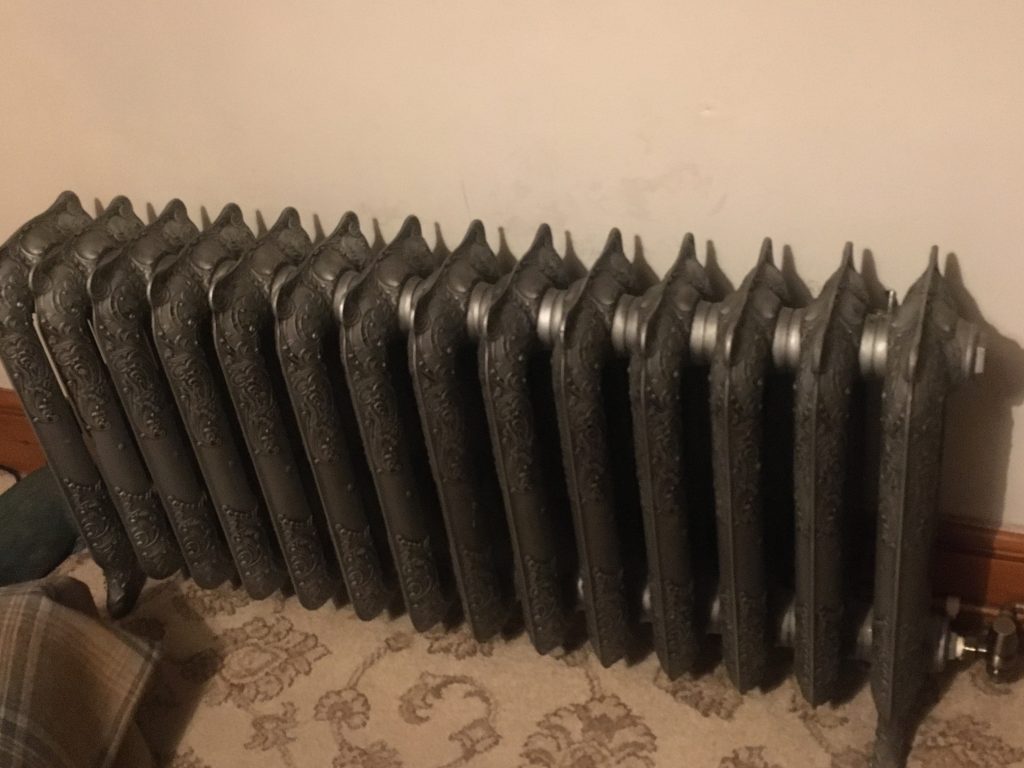 This beast of a radiator used to be an all purpose clothes model. Its depth meant that items could be layered, and its ferocious heat dried everything very quickly. However, now its majestic size is reserved for horse blankets of all shapes and dimensions. Clothes tend to be tossed to the floor if a horse blanket is in need of drying, and the process has the added advantage of emitting a pungent horsey odour.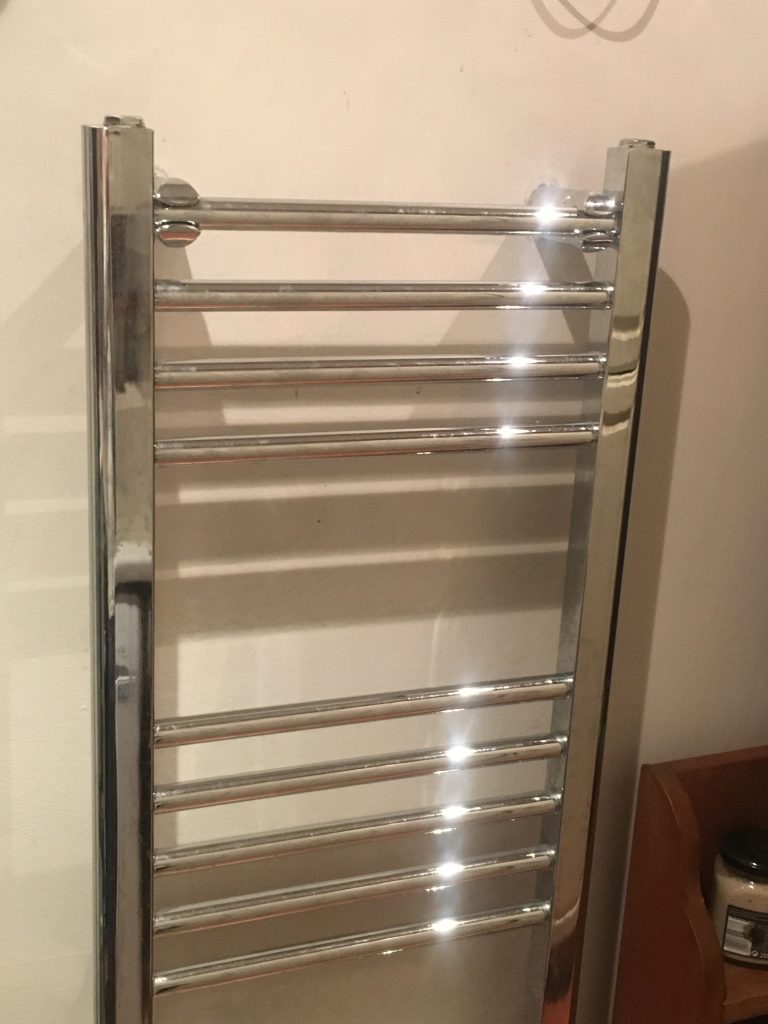 This radiator is opposite to the washing machine, and was very handy for socks, underwear, hats, and anything small enough to slip between the grooves. If was often the cause of many an orphaned sock, as soft footwear was separated as it exited the machine's drum, often to never be re-paired with its no doubt distraught sole-mate (haha!). Today it is still adorned with socks, but these are the horsey variety for wearing inside sturdy boots. And they line up in neat, almost regimented pairs, ensuring that they will never be torn asunder. Of course, an occasional non horsey pair will sneak on to the rack, but it will quickly be discarded amongst the carrier bag that contains so many of the aforementioned orphans.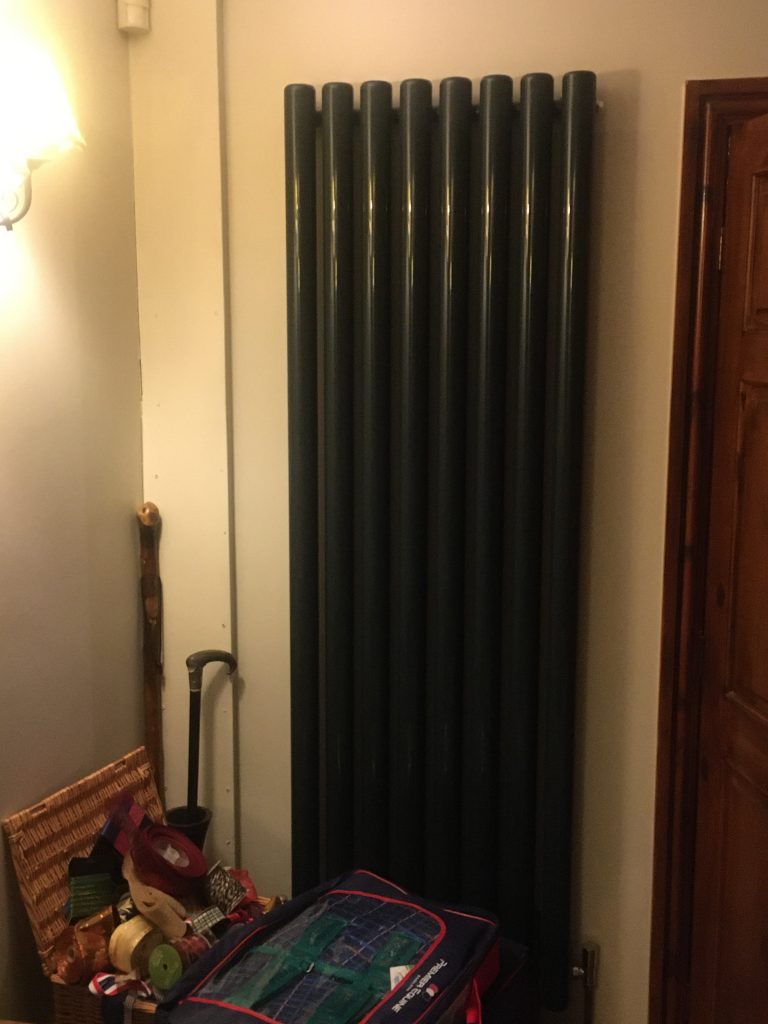 I was never quite sure of the usefulness of this radiator. Clothes slip off it, and it is too narrow to fit many on anyway. In the horse world, it is perfect for hanging reins, harnesses, and all of the other mechanisms of control in the equine world.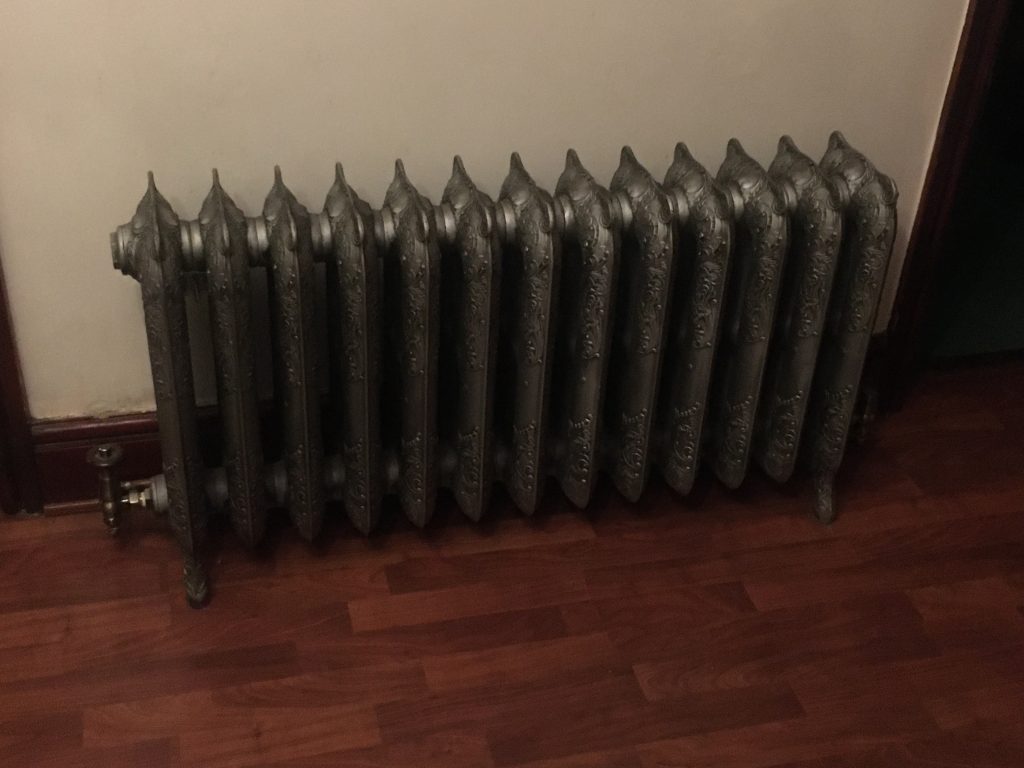 Another beast, this one just inside the front door. Woe betide anything that gets placed on this as Lady M returns on a damp day. It will be summarily dismissed, as all manner of wet items get a pre-drying before being either washed, or decanted to the other radiators built explicitly for that purpose.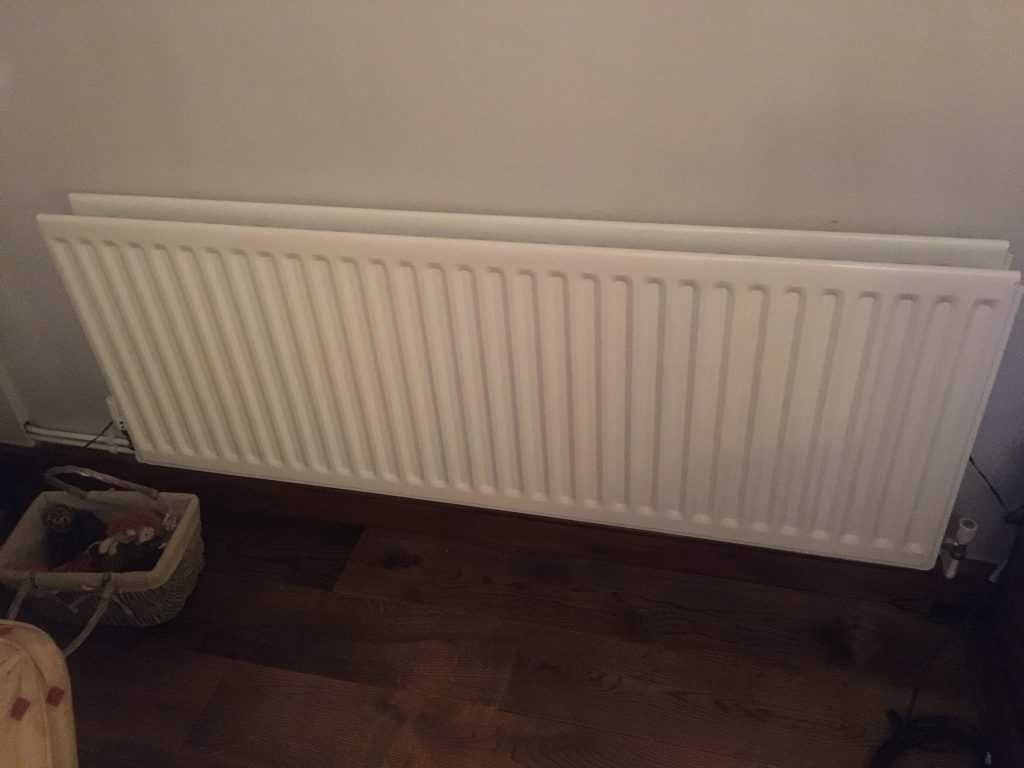 The second lounge radiator used to be great, as it would hold several shirts, hoodies, etc. Now, it is the exclusive domain of jodhpurs, breeches, polo shirts and other sartorial elements that go to make up the extensive wardrobe of the horserider.
And just in case you were wondering about the merits of horse gear appearing in the "best room", wonder no more. The saddle has a place and a podium all of its own, and horse blankets often take pride of place. I will leave you to imagine the Apocalypse that would happen if I decided to leave my cricket bat on display (it gets frowned at in the garage).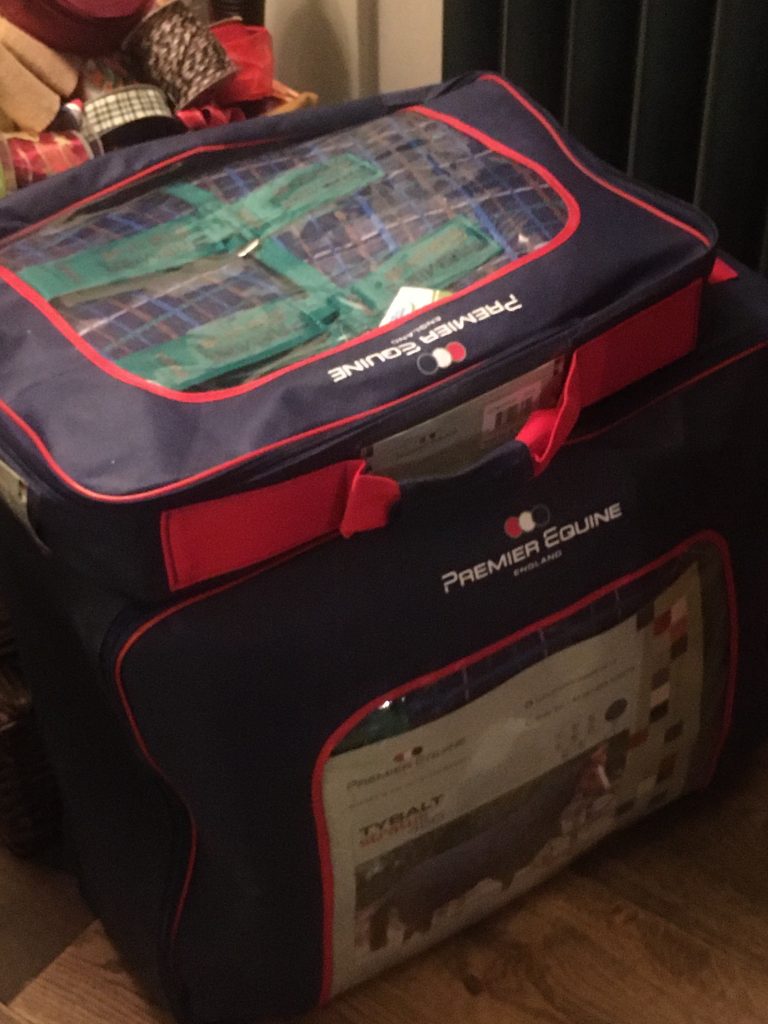 Ah at last!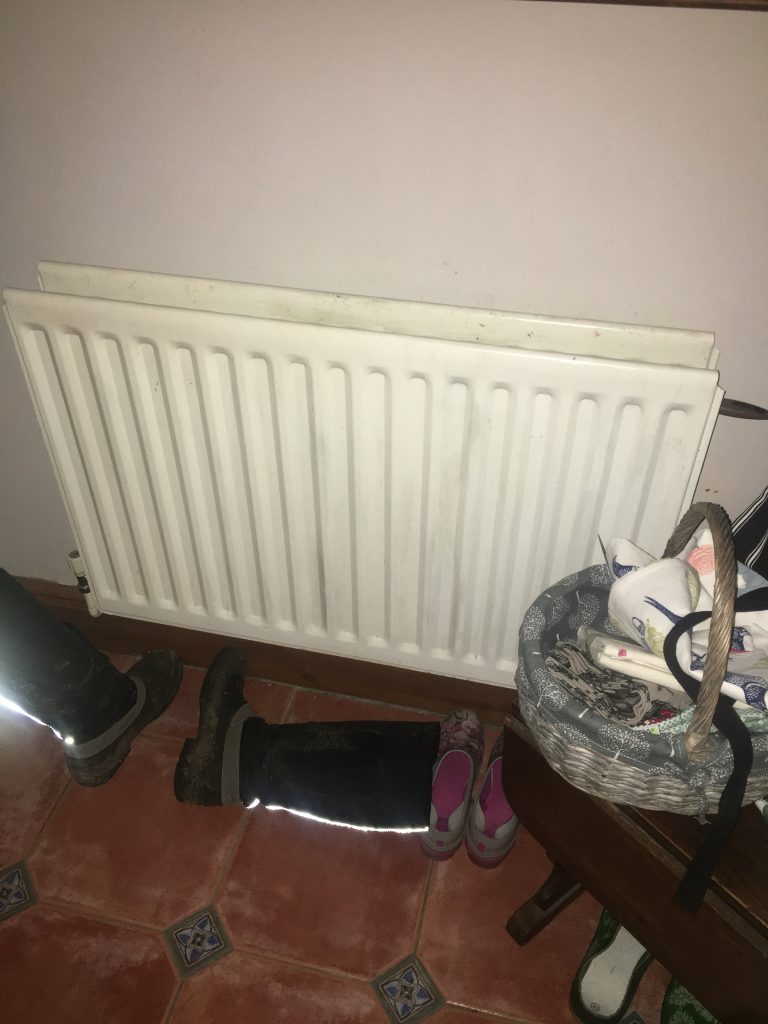 I still manage to get the occasional shirt dried here – but it is a challenge, particularly if it is being used to warm one of the numerous pairs of riding or other country style boots!
My return to Ex Pat Radio is going well, with Steve Harley and Suzi Quatro among the guest list. Steve was a real gent, and you can hear his show on Monday 2nd March (7pm UK time), including a great story about his biggest hit. I was a bit nervous about interviewing Suzi, but she too was wonderful. She is scheduled for broadcast on 16th March. I always like to be a little different, and if a guest says "That's a great question", or "That's a hard one", I feel like I am winning, and both of these illustrious guests fell into that category.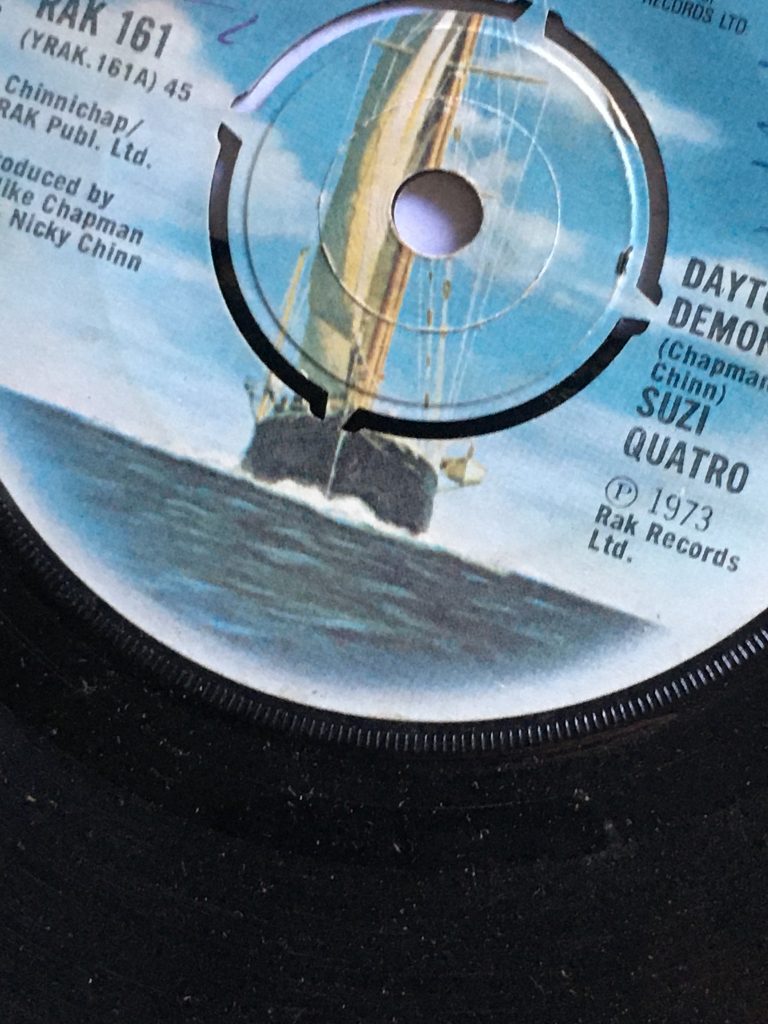 There has been a lot of talk about the reservoir recently, and this is my take on it. Toddbrook reservoir was built specifically due to the increased traffic on the Peak Forest Canal.
This was used to transport Limestone from Dove Holes but because of the increase in elevation the last few miles were via tramway (long since disappeared).

Toddbrook was essentially a supplement to Combs built 40 years earlier.
The increase of railways led to the decline and now it is used for light tourist and domestic narrowboat traffic.
To suggest that Toddbrook solves local flooding issues is just lazy science (did this flooding exist prior to Toddbrook? – there was certainly plenty of flooding prior to the dam problem) – the real scientific research should ask if the reasons for building it 180 years ago are valid today. If they are, is there still a reason to have something of that size, and if not what should the existing land be used for. The merits of having a reservoir above a school and small village are a debate for another day. This is the only opportunity likely to occur for many generations to make the reservoir site into a sustainable benefit for the community.
So we may need a smaller reservoir, but we could definitely use enhanced sporting facilities.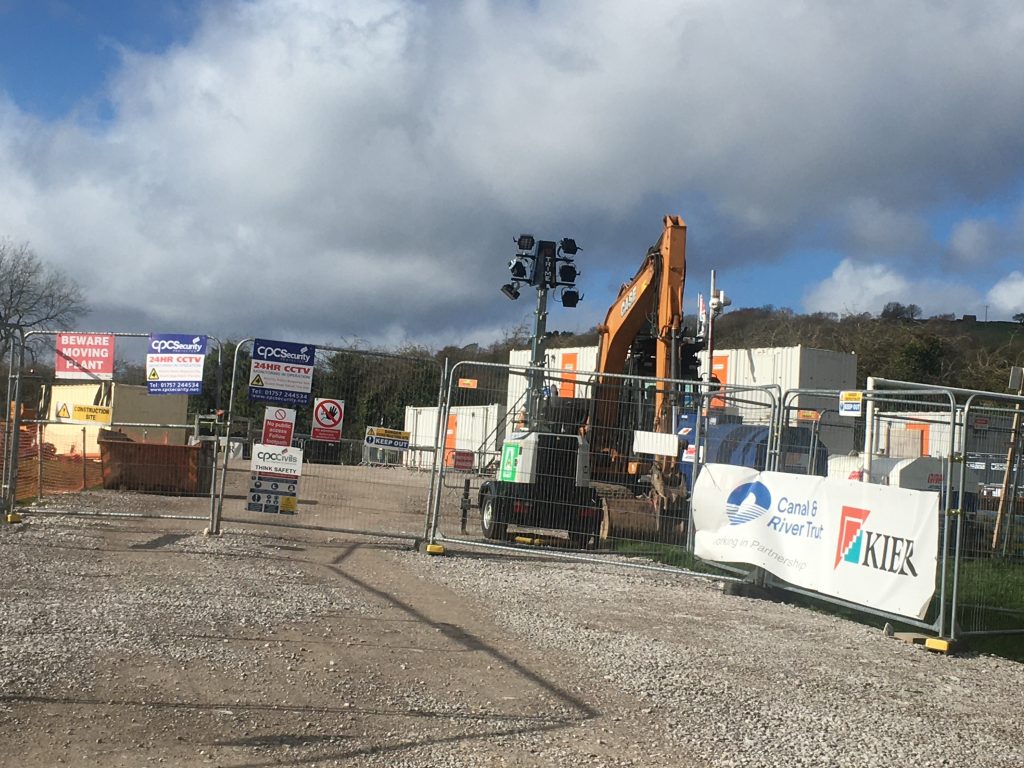 The picture shows the current state of the junior pitch. When the reservoir work is complete how long will it be before that is playable again. In addition, the technology behind all weather facilities has come on leaps and bounds. The Under 16s have played on two this year, and the ability to play football on a flat surface at all times of the season should not be underestimated. The pitches are also used for many other sports, for instance hockey.
There has also been much talk of conservation – and this would be an opportunity to plant thousands of trees and encourage wildlife to flourish in an area of natural beauty.
With all this in mind, do we really want to patch up something that threatened our entire village just a few months ago?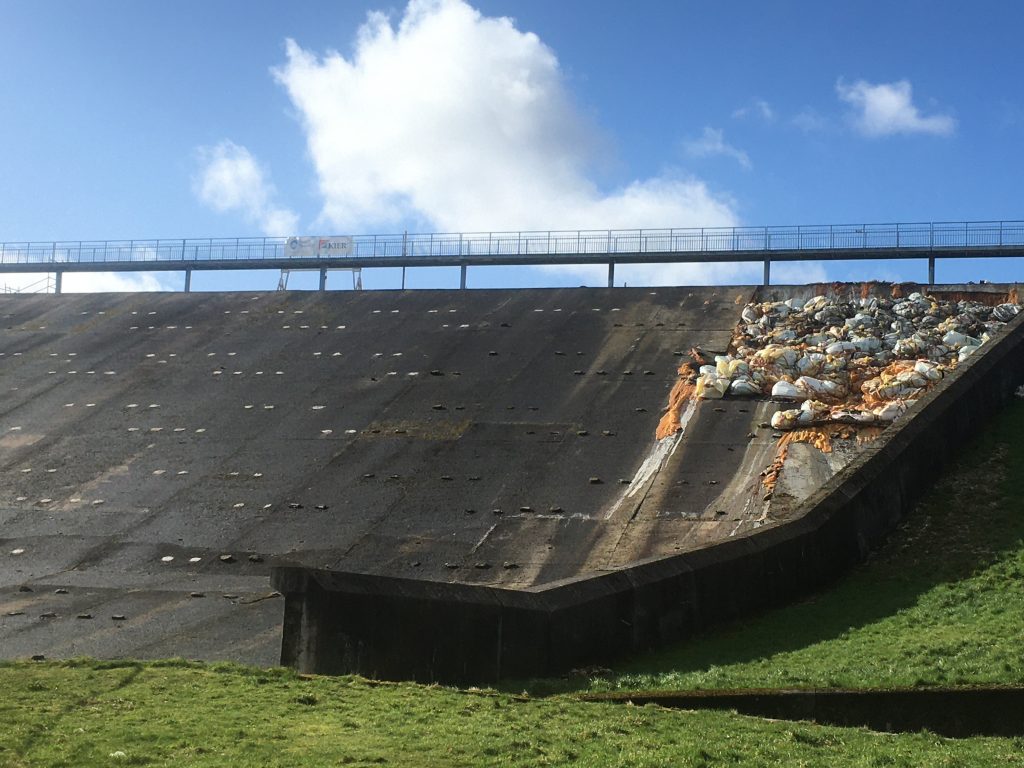 Its that time of year again when the Manchester Metropolitan University Expo showcases several of our projects. Last year we gained Pub-Head which is rapidly heading towards Beta 2, IOS version and launch.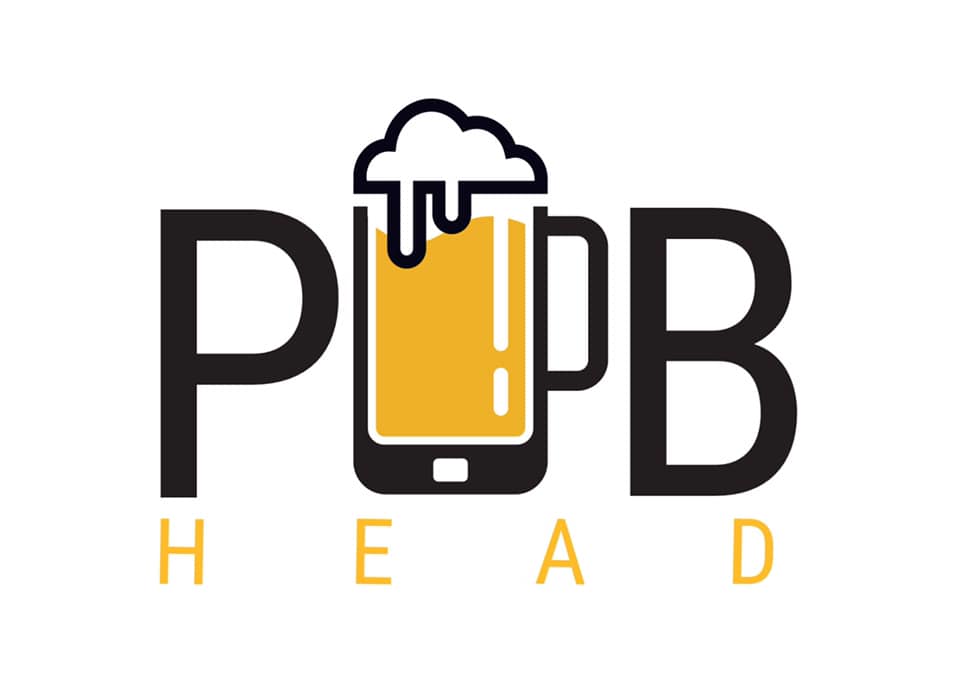 This year we have four interesting projects, which cover an Auto Recruiter, a Fear Of Missing Out (FOMO) app, a stallion / mare matchmaker, and the Quick Trip one stop shop for travel app.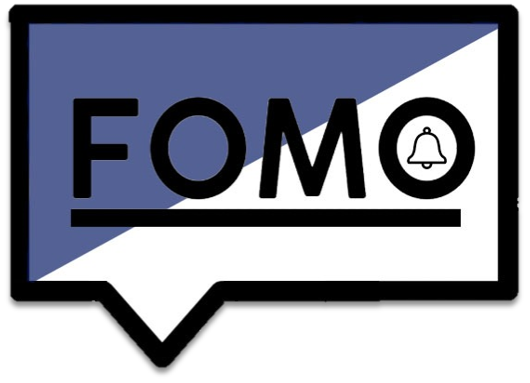 Meanwhile, I have been back to Brazil working with Google, this time for a leisurely 4 days. I discovered two things. Firstly, the cheese on burgers over there makes American cheese seem like a fine Stilton. It is basically yellow gunk, and I would not be surprised to see it squeezed on! Secondly, pedestrian crossings are not all they are cracked up to be. There is no point waiting for traffic to stop, it doesn't. You have to tackle it a lane at a time, and hope that the various drivers that you will encounter are paying attention. The question you have to ask yourself is… "Do you feel lucky?" I am hoping to return in early April – so watch this space for more travel tips.
I guess I can now announce that Ole has an agent. He has been signed up with Alex Priestley Talent since August, and he has finally landed his first paid role. Its only 2 lines in a BUPA ad, but if the pay is anything to go by, if he got a full thirty second ad he'd be a millionaire. He's had great feedback – and they took some still photos too. His mum will let you know if he appears on a billboard in your town any time soon!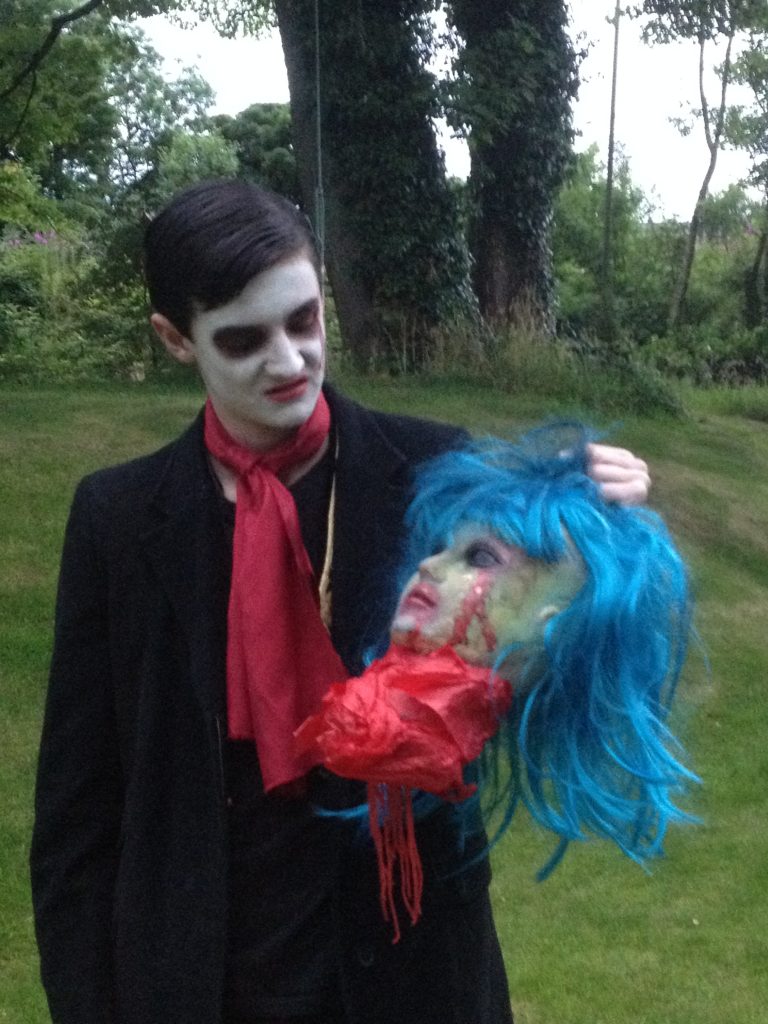 With a break in the weather I got my bike out. Unfortunately it practically fell to bits, so I invested in a new one. Halfords in Macclesfield are great. They filled my tyres with Slime to prevent punctures, and made sure it was fully assembled before I left the shop. As my contract in Leeds is about to come to an end, and journeys down the canal beckon, I am looking forward to a summer of gentle races against narrowboats all the way to Marple.
A few years ago I made a Festival Gateau, and I thought that it was about time I tried it again. The trick is to start with a very light sponge. Fifteen minutes on high with an electric whisk. No idea how cakes were made before such things were invented, Mrs Beeton must have had the arms of a shot putter. The marzipan is easy enough – don't worry if it breaks, it can be smoothed together later on in the process. The custard is best made with custard powder (tins are too runny), and it definitely requires a very thick cream. Delicious!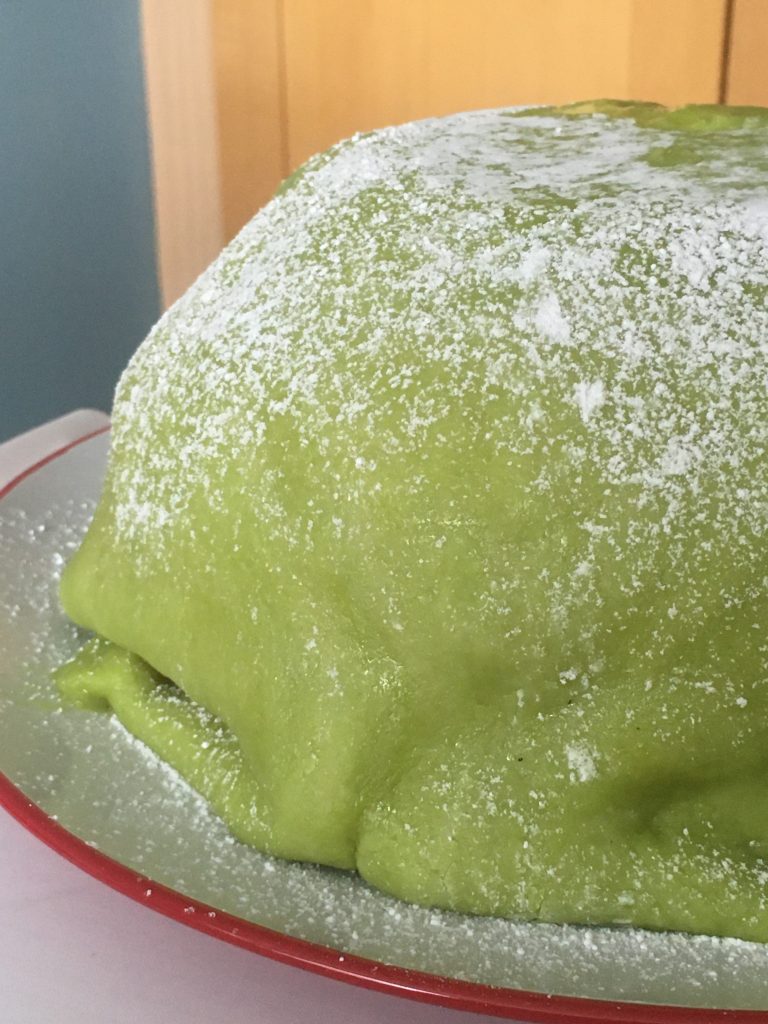 Zac has been having an interesting time at school, and after a "misunderstanding" during detention he had to admit to the teacher, "I am not having you waste any more of my time." She walked out, he walked out, the other four pupils in detention were shocked, and somehow Zac attained legendary status.
Finally, I had a great time in Manchester when I went to see The Rezillos. Forty two years after they first hit the charts with Top Of The Pops, and they were brilliant. You can read my full review here
http://michael-madden.co.uk/tag/zero/
Looking forward to a few more seventies bands on the rock and roll trail.