November 15, 2022 by Mike Madden
What the hell is that?
Thai Diet
I'll start this edition with Zac, and a sequence of events that are both unbelievable, and quite predictable at the same time. He settled in to hostel life in Thailand, and then he went to the wilder parts of the country. Although he was in the wilderness, he found a 7/11 that sold cheese and ham toasties, and that became his staple diet. I asked him what he had eaten previously, and he was not quite sure. He knew that there were noodles, as well as curry and rice, but these were often accompanies by "mystery meats". I can imagine ham and cheese toasties being heaven after that assault on his palate.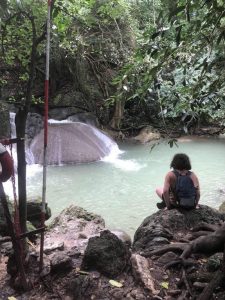 He progressed to Chiang Mai where he visited the elephant orphanage, and then onto the party city of Pai. Unfortunately, his repetitive diet caught up with him and he was ill for a few days. This gave him a chance to catch up with his sleep, and figure out just what he wanted to do next.
Driving Home For Christmas
When he started his adventure he sent me his details on FindMyIphone, so I could track him through Bangkok, Chiang Mai, Pai, and so on. Occasionally it could not find him, but that was usually because his phone had died.
Last Monday it looked like the tracking system had broken as it pinpointed him in Stockport. I thought about deleting and reinstalling the app, but as I watched I noticed his location progressing along the A6. The penny dropped. He had decided to come home, and he planned to arrive Sunday night, two days before his birthday. Air France conspired against him, delaying his flight so that he had to be put up in Paris Airport. It was not all bad news, as his delay would probably gain him around £550. Eventually, he made his way along Walters Wood, and much to his mum's and his brother's surprise, he walked into the house just as if it was any other Monday.
Plan B
He had had enough for now, but planned to go back out after Christmas. This meant that he could enjoy his birthday and the festive season, and the compensation from Air France meant that it had cost him very little. I always knew he was not completely daft!
Kitchen Traditions
I have been quite busy in the kitchen, with cornflake tart, sticky toffee pudding, and of course, pumpkin pie. However, Sally has also tried her hand at a few things.
What's In A Name?
One dish in particular was quite remarkable. I think that it started off as some kind of sweet potato chilli, but it was not readily identifiable as that. When I asked Sally what it was, she admitted that she was not quite sure. It maybe had the texture of corned beef hash! One of her friends, however, was a little more blunt, or you could say that she had given it a new name. "What the hell is that?" seems quite catchy. It remained virtually untouched for a couple of says, before Sally admitted, "It's got some hard bits in it and I don't really like it," and it was consigned to the bin.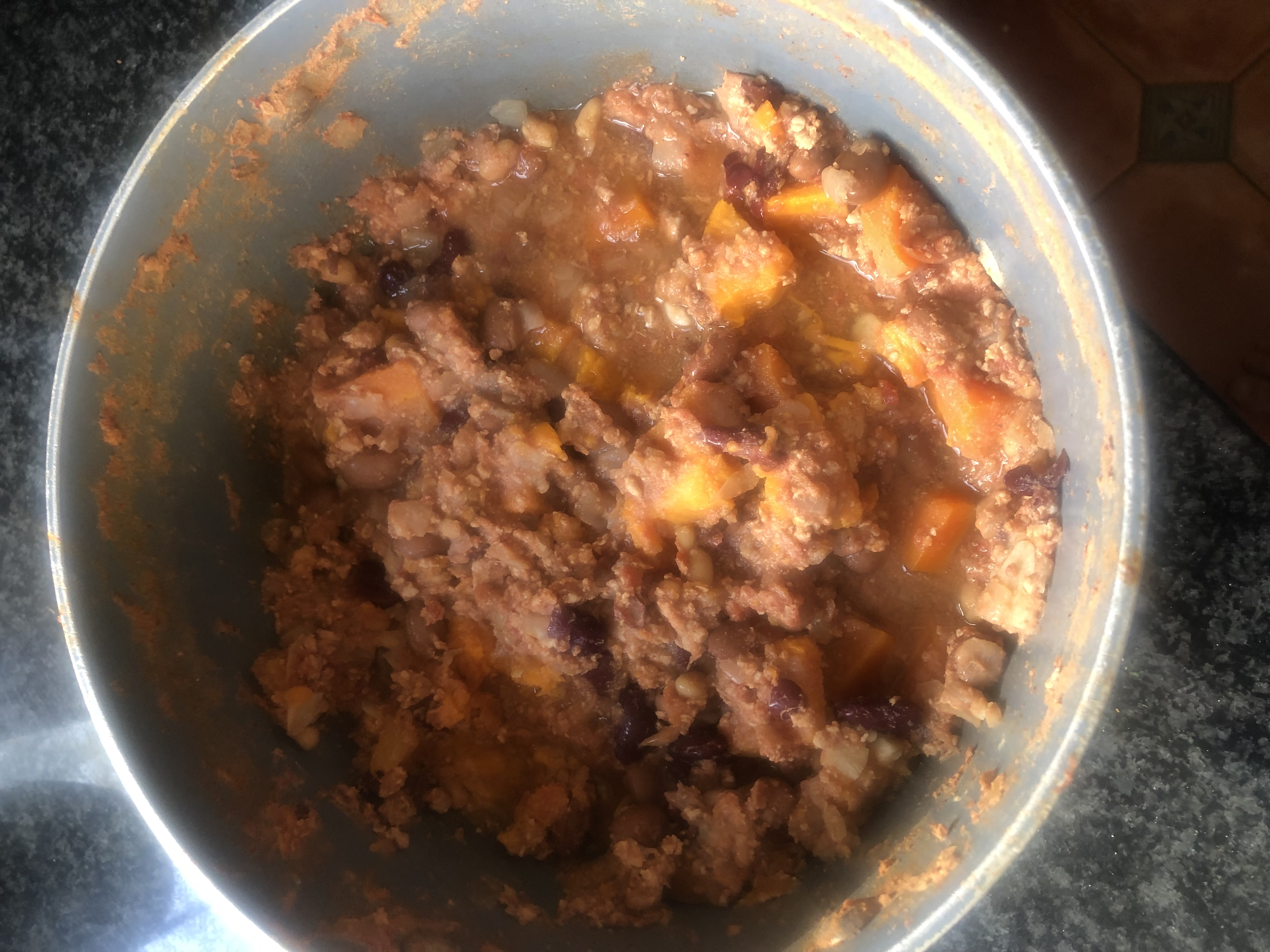 What the hell is that?
Ole refused to eat it, and a couple of weeks later, with the pan of "what the hell is that?" still fresh in the memory, he found a pan of turkey chilli on the stove. The text exchange went like this.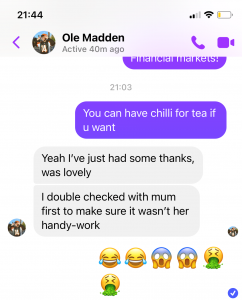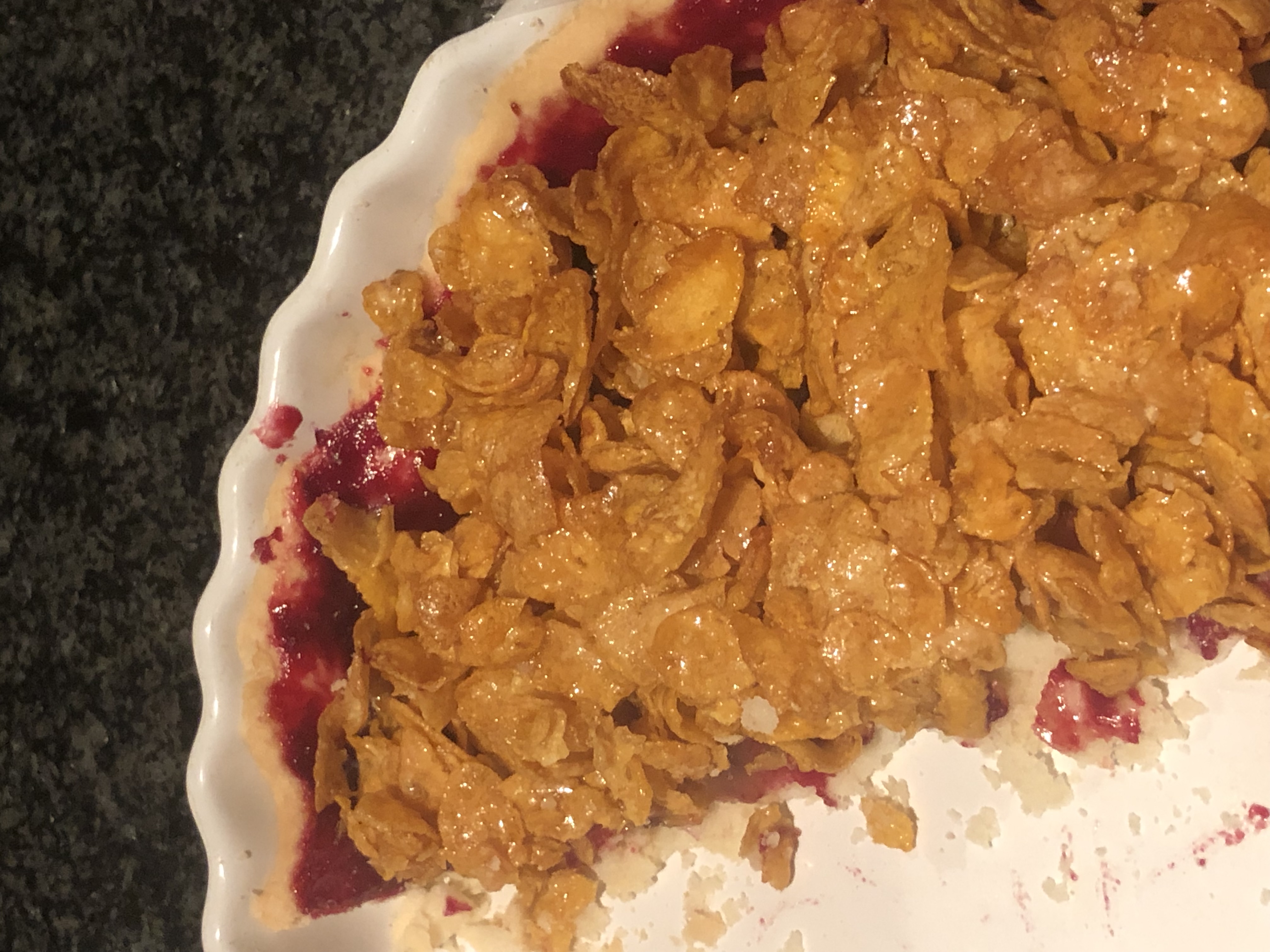 Cornflake tart
Its Autumn, so there is always the Creole Cake to get under way. It seems to have baked particularly well this year.
Star Souvenirs
Star Of Lady M has finished for the year, but our involvement with her certainly has not. We decided to go to the excellent Headmasters in New Mills, where we ordered embroidered gilets and bobble hats. Not sure what we are going to do with them yet!
We went to see her after the traditional October finale at York, and she was already on the walker, showing great progress in her recuperation. Sally decided to try her with some Polo mints, but to be honest I don't really think Star knew what to do with them. All of the stable were confident that she would make a full recovery, and we look forward to seeing her on a racecourse in April 2023.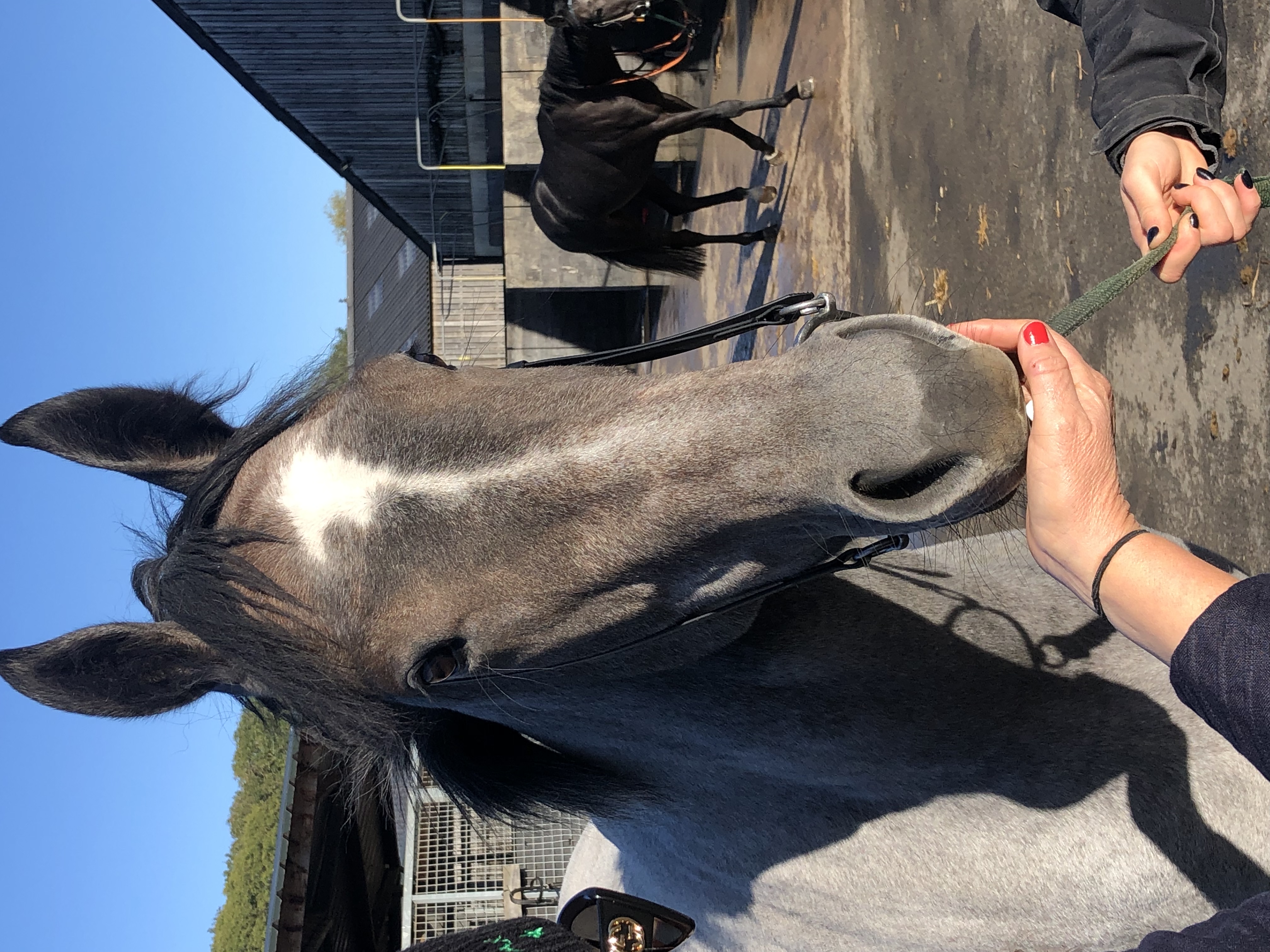 Magnificent Middlethorpe
The York finale presented us with the opportunity to stay at Middlethorpe Hall once again, giving us the 10th anniversary of our first stay there. I highly recommend this hotel if you are ever at York races.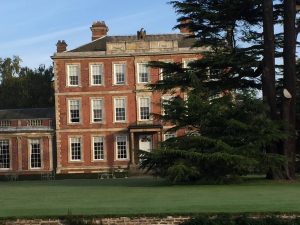 The Duchess Delivers (almost)
Emerald Duchess returned to Leicester, scene of her gallant third place from early September. Many of those in The 1891 Group syndicate thought that she had grown since they last saw her. Duran Fentiman was our jockey, and he was supremely confident in the parade ring. "Just go out there and win" was his instruction.
She broke very well, and travelled down the course looking as good as she ever had. The syndicate were ecstatic as she took the lead. There were screams, squeals and cheers as we thought she might win. She eventually finished second, as the favourite went past her on the wide outside. It was a great performance, giving us renewed optimism for her future. Her TopSpeed rating of 22 was bizarrely low, and her RPR of 54 was much more indicative of her improved showing. She was raised 2lbs to 52 by the official handicapper.
Return To Redcar
She ran again at Redcar at the start of November, but she hated the ground and got bumped into a couple of furlongs from home. She finished fifth, and although we were disappointed, it really showed that our expectations had increased. A TopSpeed of 13 and RPR of 33 were fully expected, but she was only dropped 1lb to 51. We look forward to her getting her head in front in the early part of next season. Shares of her are still available at the cost of £3,750 that includes 10% full ownership and one year's training fees.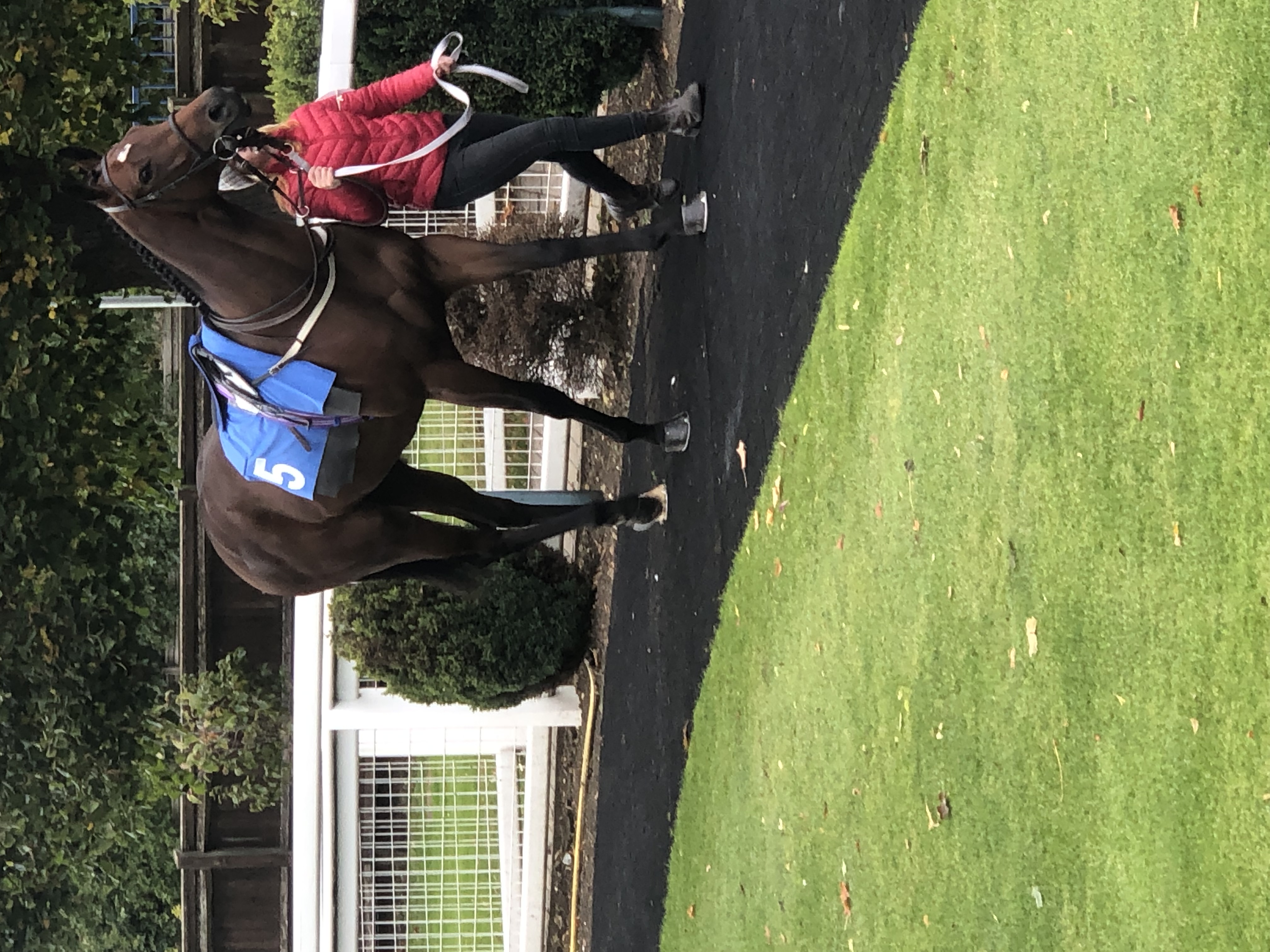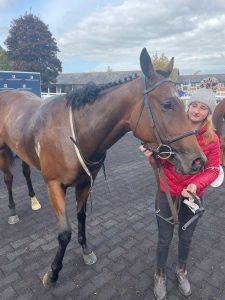 The Redcar day out was interesting for a couple of reasons. Firstly, the lady at the gate recognised us from Star Of Lady M's race in April. Secondly, we went into the stand and tried to remember where we were stood when Star Of Lady M won. Neither Sally nor myself could remember exactly, but a lady came up to us, pointed, and said, "You were there". She remembered us from that day back in April, as she had never seen anyone so excited when their horse had won.
A Stocking Filler
Finally, from the horseracing world, my latest book, From Tattersalls To Triumphs, is now available to purchase on Amazon. The book details our first year of racehorse ownership, and all proceeds will be donated to the Injured Jockeys Fund and Retraining Of Racehorses charities.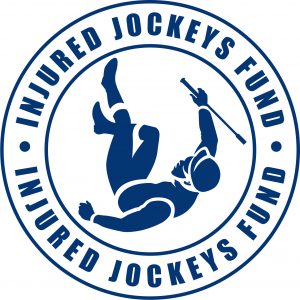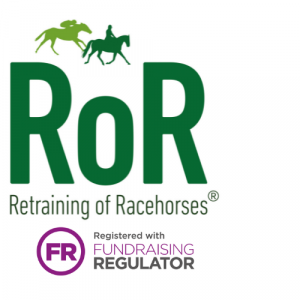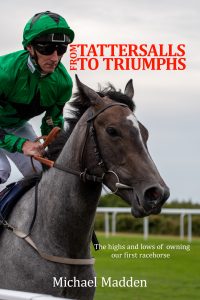 As part of the promotion I have done interviews on RacingTV and Tattersalls TV, and I was featured in the Owner Breeder magazine for October. This was particularly useful, as the cover featured Queen Elizabeth II.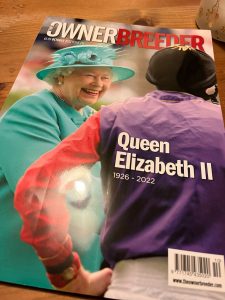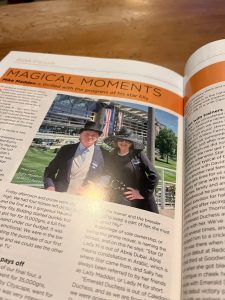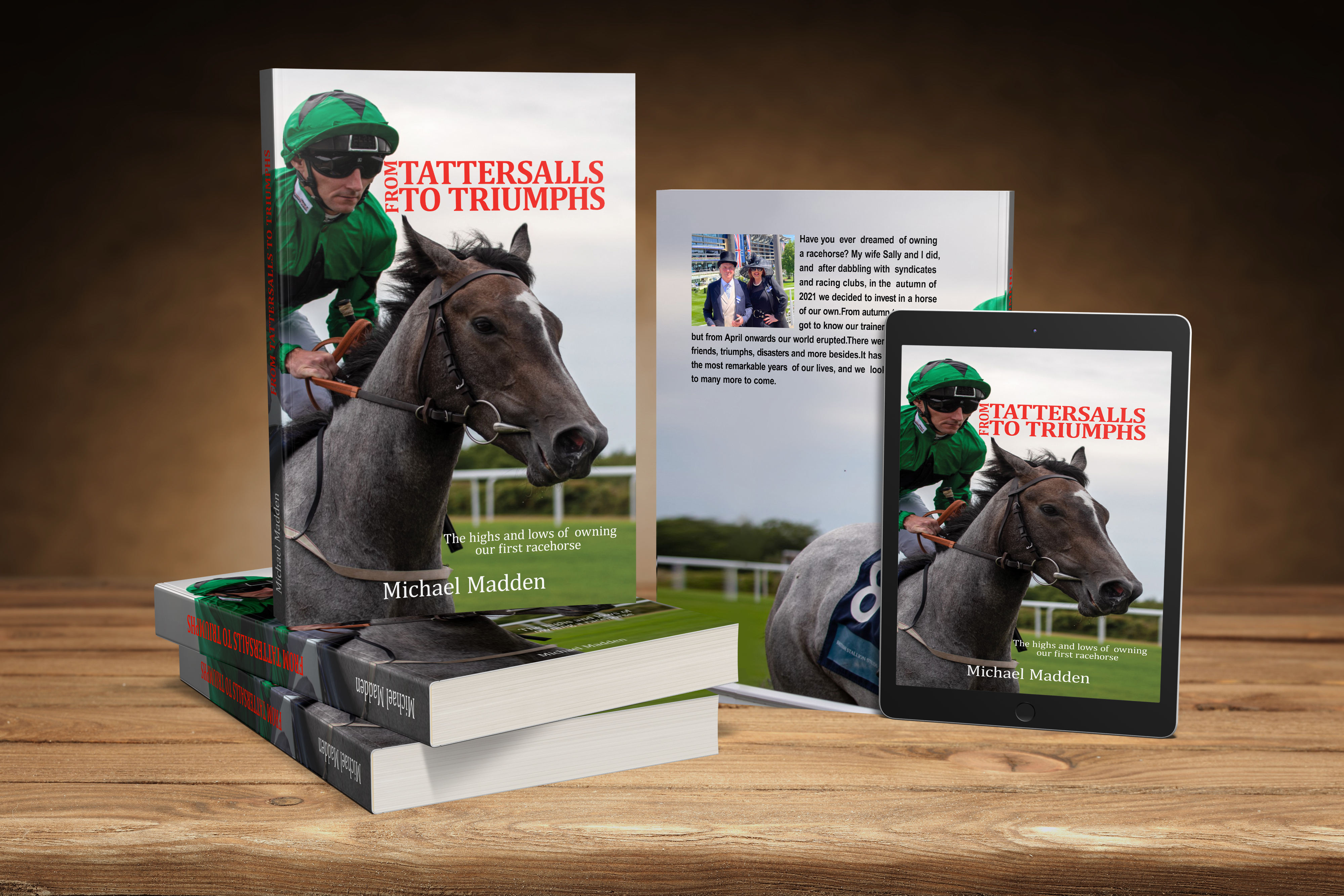 The Tattersalls interview was recorded at the Book 3 sale, and although we did not purchase this year, there were many well-wishers, including Luke, David O'Meara and Jason Kelly, Tim and William Easterby, Richard Kent, and the team from Cheveley Park. Looking forward to going back there at the end of November for the mare sale.
The Absurdity Of Queues
The NFL did not disappoint once again, as myself and Ole went down to London to watch the Packers take on the Jets at the Tottenham Stadium. With Zac in Thailand we took family friend Bruce Glover with us, and it was a straightforward journey from Macclesfield to Seven Sisters via Euston. It was quite a walk from there, but the weather was fine and there were some colourful sights.
As we approached the stadium we encountered our first queue of the day. It snaked around the concourse, stretching for several hundred yards, and we were thankful that it was not our entry queue. Instead, it was the queue for the merchandise shop, and it must have been at least an hour from joining the queue to actually making a purchase. Fortunately, we sidestepped this melee, and quickly rose to the VIP area. Ole and Bruce were very impressed as they tucked into smoked salmon, roast lamb, and unlimited Amstel.
Nachogate
The game itself was a close one, but at half time we returned to our table for nachos. It seemed that they had not given us enough nachos, so we asked for more. The head waiter came out with quite possibly the most ridiculous comment I have ever heard in a restaurant. Apparently, the chef knows how many people there were on each table and therefore he filled each bowl of nachos according to their destination. We had three on our table, and therefore we would have had a bowl for three. The waiters and waitresses had no idea which table each bowl went to until someone stuck their hand up, debunking the waiter's crazy notion. Eventually, the manager came over and she admitted it was nonsense, they had simply run out!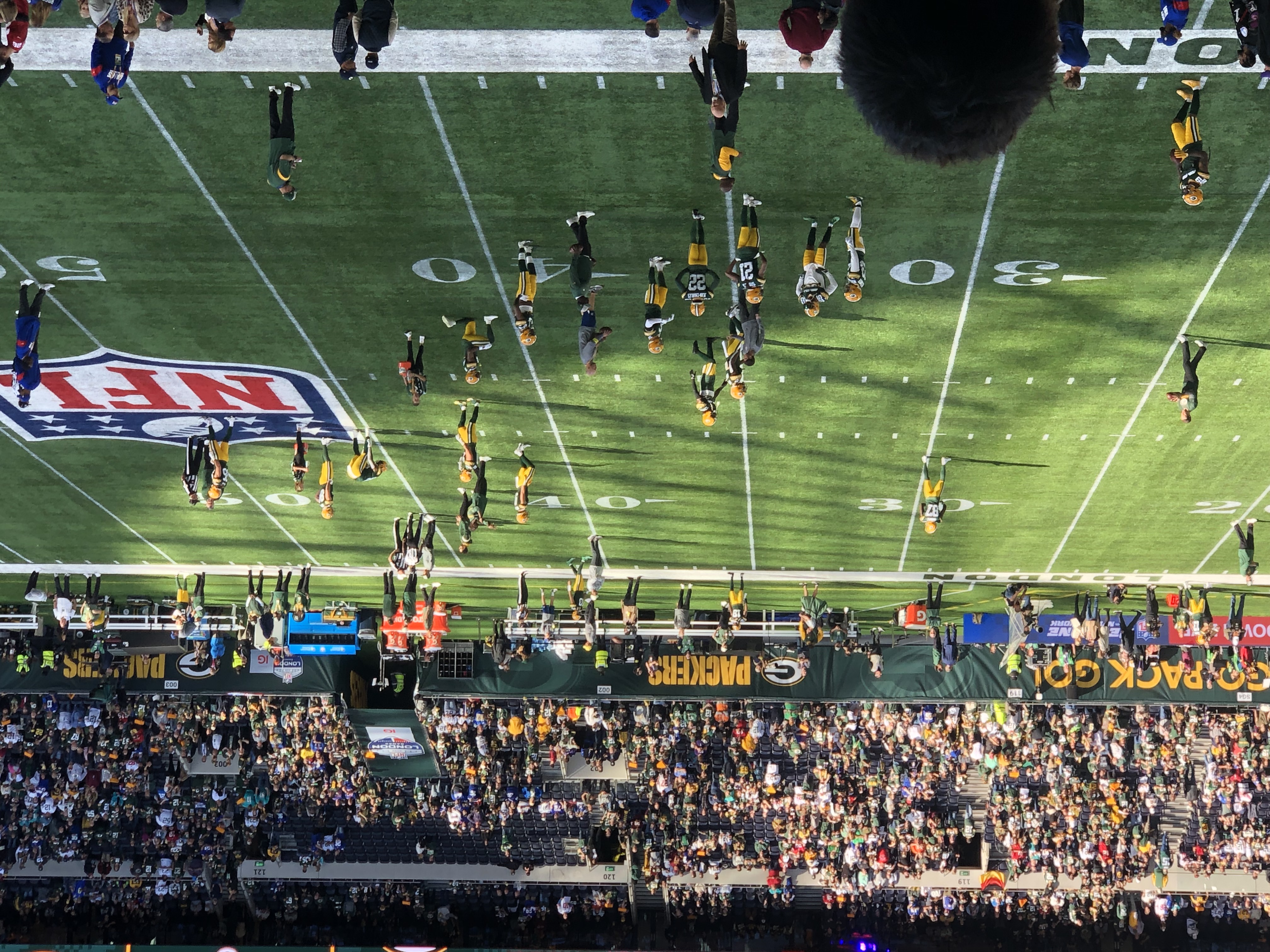 The game continued into the second half, and we realised that there was one thing missing – cheerleaders! I know it is cold in Green Bay, but they still have cheerleaders – has the PC World gone mad?
Queuing For The Sake Of It
After the game we returned to our seats for hot dogs and more Amstel as we waited for the crowds to disperse. Eventually, we headed back to Seven Sisters where it was clear that there were still thousands heading our way. Just beyond the stadium there was a ridiculous queue to enter a grassed area. The only facility inside the grassed area was a burger van, and despite the presence of many more food outlets, including rival burger vans, in the immediate vicinity, these particular burgers must have been good enough to persuade people to queue for half an hour or more. We continued on towards our destination. The police clearly wanted to steer everyone through one entrance at Seven Sisters, and the queue began several hundred yards from the tube station. We tried two other tube station entrances, but they were blocked off.
More Than One Way To Skin A Cat
We tried Uber, but they wanted upwards of £50, then we hatched a cunning plan. Around the corner, just a few hundred yards away, was the entrance to the Seven Sisters overground station. So we headed for that. The overground station shares an entrance with the underground, but it would appear that no one told the police or the rest of the queue. We got straight onto a train and arrived at Euston in time for a pint before our return to Macclesfield!
Once Upon A Time…
Fern Farm has taken delivery of three little pigs. Dave has built them a house of metal, so I guess he has read the fairytale! They love apples and my jeans. Will hopefully get some videos in the near future.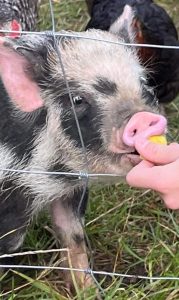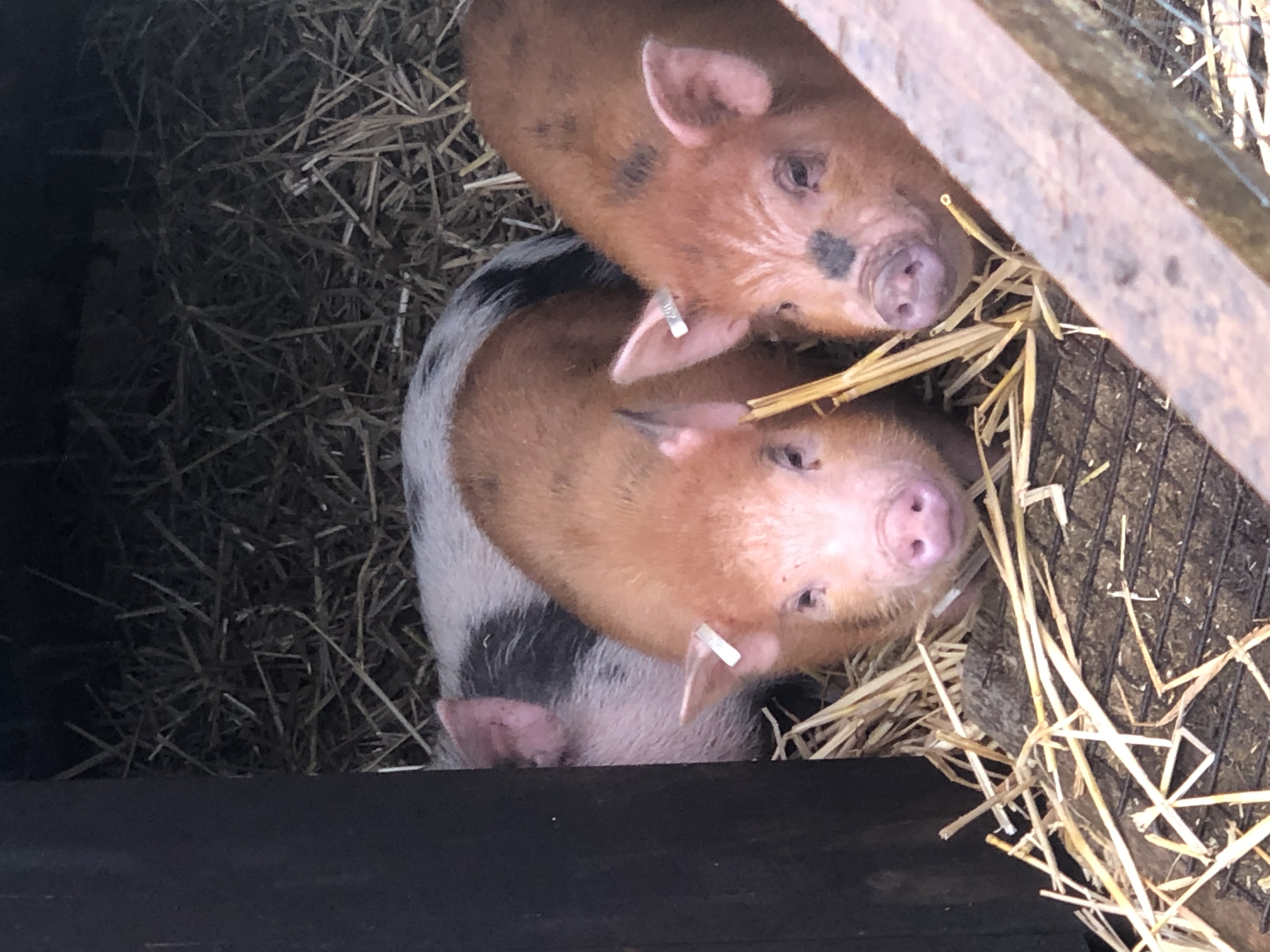 Toadstools
Have you noticed the proliferation of fungi this year? There has been plenty in the garden, but on a walk around Fernilee there were a lot of very bright toadstools. Certainly would not recommend them for a salad.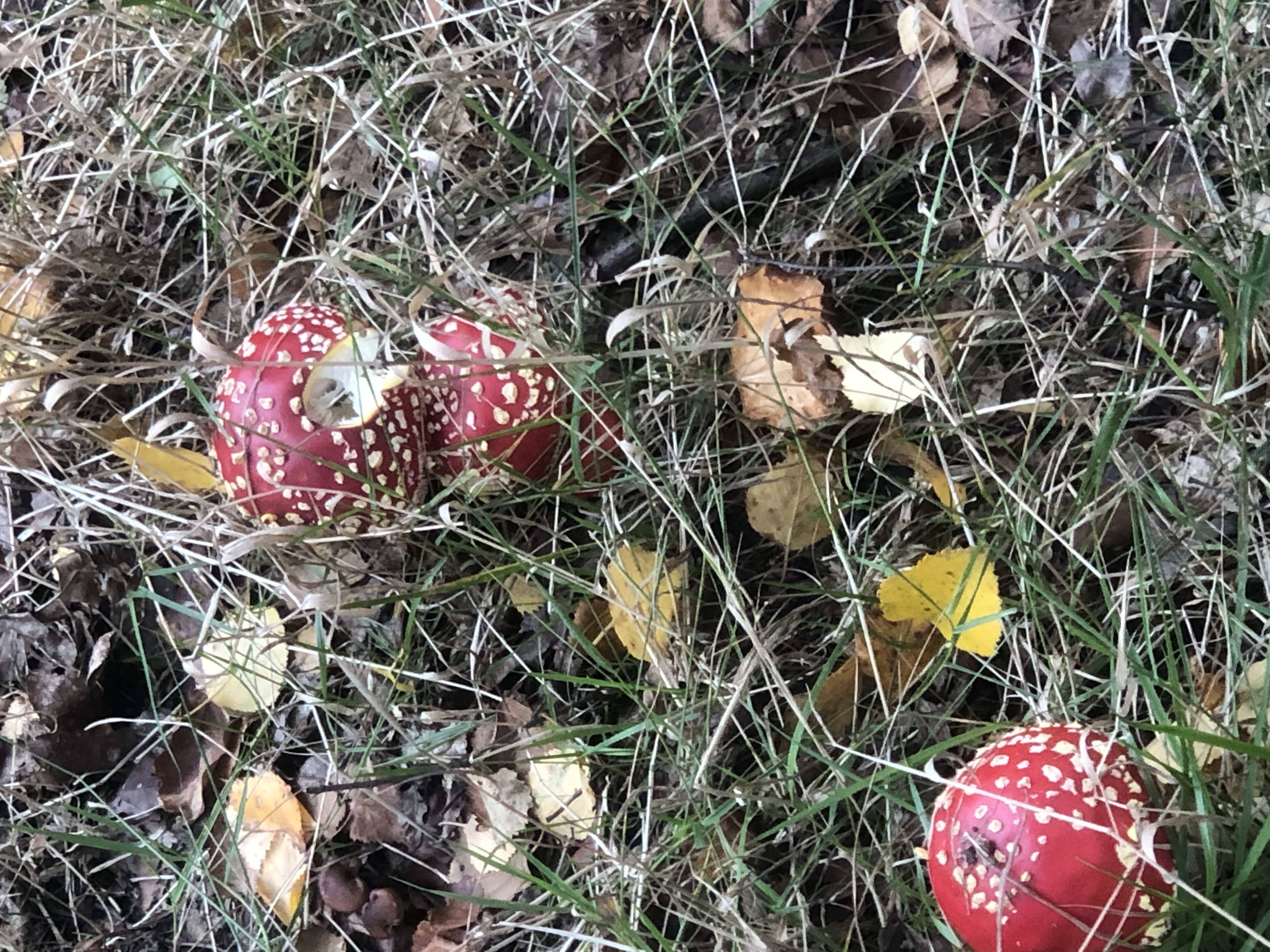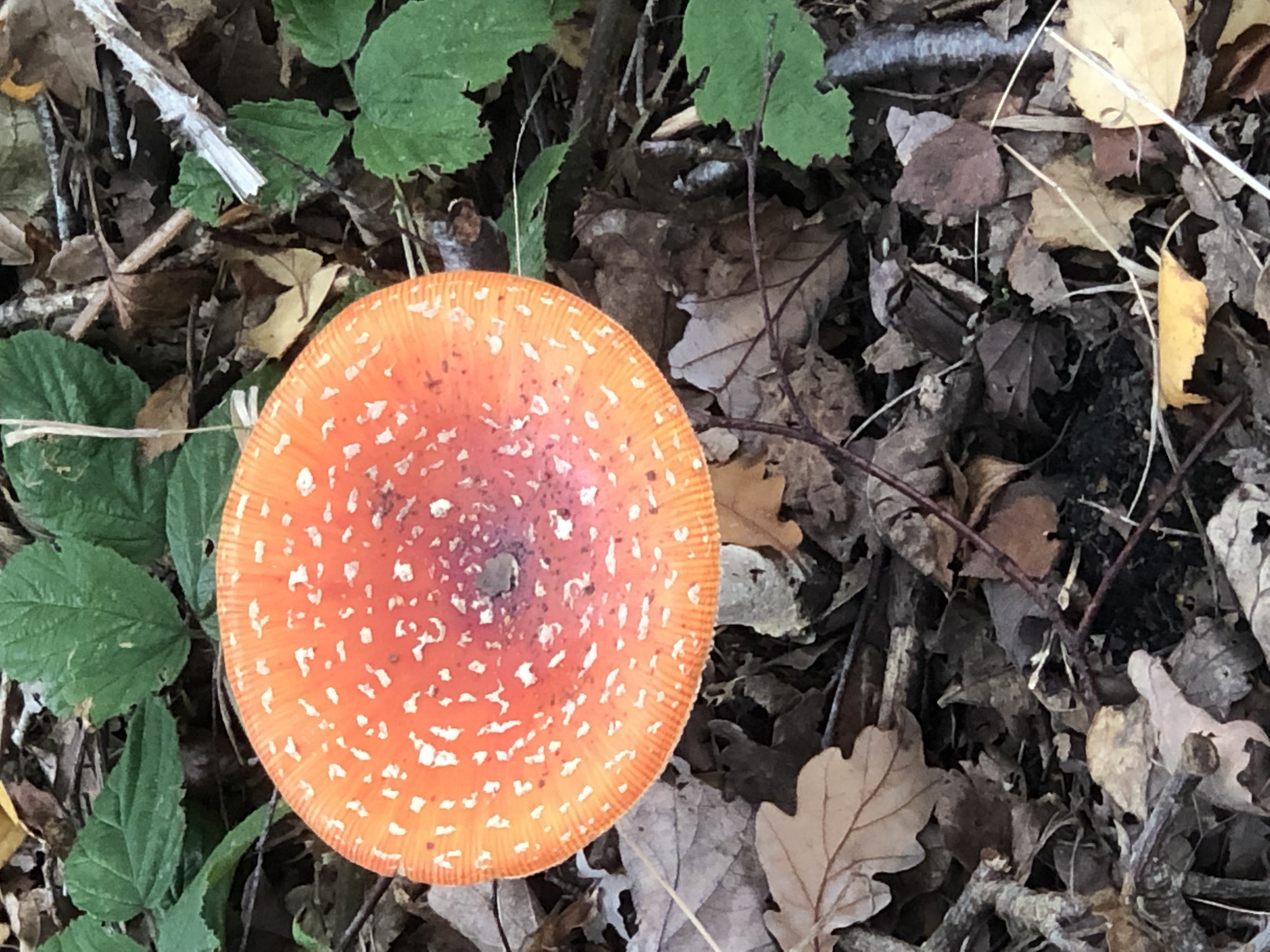 Eating Out
We had a recommendation to visit the Barrel Inn at Bretton several years ago, but Covid got in the way. A couple of weeks ago we decided to try it out, and we were not disappointed. Fabulous roast dinner, very friendly service, and stunning views across the valley. Well worth the journey which is around 25 minutes from Whaley Bridge.
Previous Edition
Black Type And Blackberries